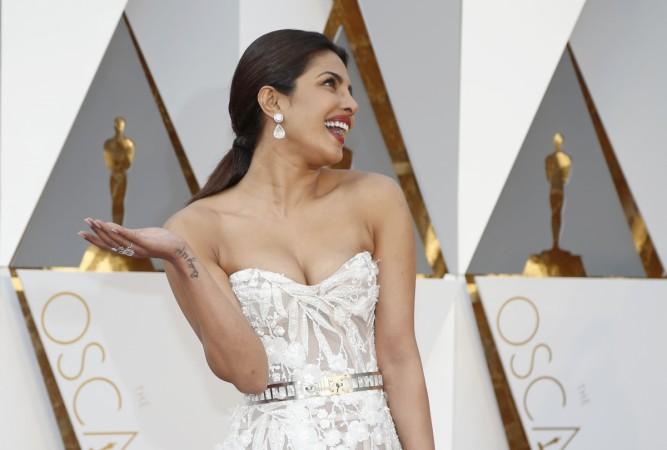 Priyanka Chopra is currently busy with her American TV show Quantico 2 and her upcoming Hollywood movie Baywatch. With no Bollywood movie in her kitty in the near future, it appears that the actress is gradually making the US as her primary base.
Priyanka recently appeared on a popular chat show hosted by Chelsea Handler. The actress, on the show, said that she generally visits India only on weekends to work on her Indian projects.
Although she mentioned that she came down to India on weekends for her Indian "movies", there is no news about any of her upcoming Bollywood films. Moreover, PeeCee could bring out time for her Indian projects only because she gets a break from Quantico shooting on the weekends.
Meanwhile, it appears that Priyanka has been ignoring Bollywood offers and that apparently is not going down well with the Indian filmmakers.
"I hear she's turning down projects in India to focus on her career in the US, which is fine. Now she declares on American television that she returns to India only on weekends to complete her work, and that because she gets time off from her American series," DNA quoted a filmmaker as saying without revealing the name.
"Since she really doesn't have any films to complete in India, she can concentrate on consolidating her career in America. We will manage without her somehow," the filmmaker added.
Priyanka's last Hindi movie was Jai Gangaajal in March 2016, which failed to make any impact at the box office. She will be seen next in Baywatch movie starring Dwayne Johnson and Zac Efron among others.
The actress will play the character of an antagonist in the film that is slated to be released on May 19, 2017. Check Priyanka's chat with Chelsea below: