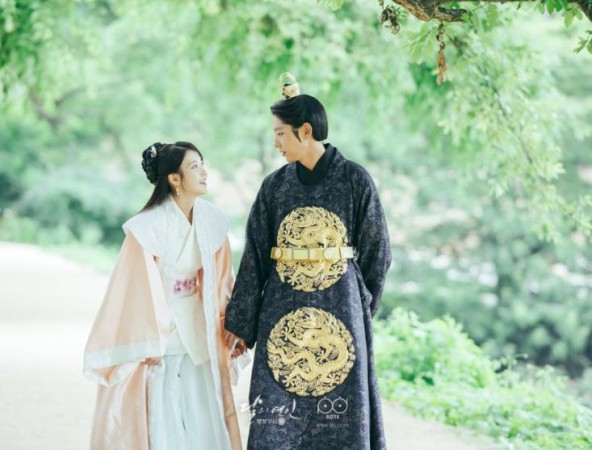 The fans of Prince Wang So a.k.a King Gwangjong and Hae Soo will be delighted to watch them onscreen again in Moon Lovers: Scarlet Heart Ryeo season 2. The creators have already hinted at their plans for the next instalment and cast member Lee Joon-gi spilled out a few details.
The followers of SBS period drama are still not ready to believe that their favourite show has come to an end. They believe that the show has the potential to compete with any of the successful television programs and has a clear future.
Also read: Moon Lovers: Scarlet Heart Ryeo season 2; renewal reasons for the SBS mini-series
So, immediately after SBS aired the finale, an Italian admirer of the mini-series filed a petition on change.org urging the network to renew it for a second season. According to the petitioner, the show has a huge impact on the K-drama fans across the globe, despite its low and unjustified ratings in Korea. He even requested the Korean broadcasting network to keep the contracts of all the cast members valid for the sequel.
As of now, the petition titled "Make Scarlet Heart Ryeo Season 2 Possible" has been signed by around 34,000 people. The count is expected to cross 35,000 in the coming days, after which it can be send to SBS.
Although the broadcasting unit is yet to make an official announcement regarding the renewal of the period drama, the cast and crew of the show seem optimistic. They believe that the last few words of the male protagonist, which indicates about his re-birth, have a room for the next instalment. While Joon-gi uploaded the clip on his Instagram page, the creators posted it on the official Twitter page and teased its followers with a title "So what does this mean???"
The 34-year-old actor even hinted that the second instalment could be set in modern times and focus on a reunion between the two protagonists. "I hope he's happier in his next life, and that he stays happy with Hae Soo for a long, long time," he said while interacting with the reporters (via Soompi).
Until SBS releases an official statement regarding the renewal of Moon Lovers: Scarlet Heart Ryeo for season 2, watch all the episodes of season 1 online here.