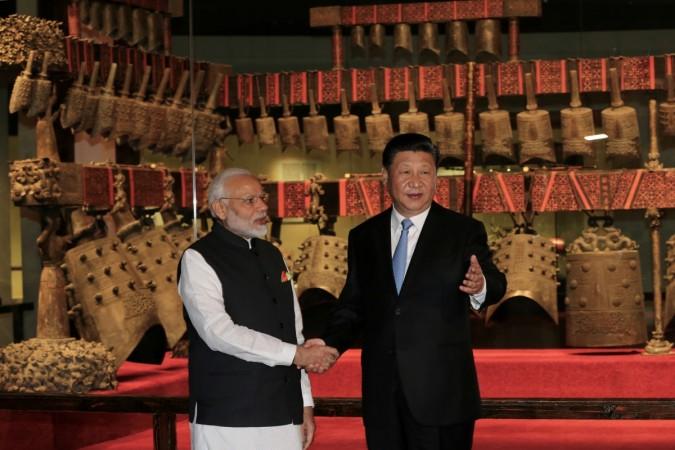 Prime Minister Narendra Modi is on his second visit to China in six weeks. Currently in the Chinese city of Qingdao, Modi spoke at the Shanghai Cooperation Organisation (SCO) Summit on connectivity.
At the restricted session of the summit, Modi said that connectivity projects are India's priority but such programmes should respect any country's sovereignty and its territorial integrity.
"We have again reached a stage where physical and digital connectivity is changing the definition of geography. Therefore, connectivity with our neighbourhood and in the SCO region is our priority," Modi said.
The Indian government opposes Beijing's Belt and Road initiative, otherwise known as New Silk Road project, whose key artery cuts through the disputed Kashmir held by Pakistan and claimed by India.
We welcome any new connectivity project, which is inclusive, sustainable and transparent and respects country's sovereignty and regional integrity.
Highlighting the the importance of maintaining peace and stability in the region, the prime minister said that connectivity meant more than physical contact.
"India's active participation in the development of international North South Transport Corridor, Chabahar port shows our commitment," the Prime Minister said.
He also raked up the issue of terrorism in Afghanistan and how the country is battling against it. Modi said security was also a priority for India.
He also coined an acronym for the word SECURE: 'S' for security, 'E' for economic development, 'C' for connectivity in the region, 'U' for unity, 'R' for respect of sovereignty and integrity, and 'E' for environment protection.
Central focus of the SCO summit this year is on concerns over terrorism in Asia and the Eurasian regions, as well as regional connectivity. Given the country's role in fighting cross border terrorism, India, especially, is expected to be an active participant in summit.

Modi's relation with the president of China, Xi Jingping might even smoothen the talks surrounding the neighbouring country's decision to fund projects like the New Silk Road despite India opposing the same.
The project is estimated to cost the Chinese treasury a whopping $580 billion by 2020. The ambitious project is facing resistance from the country's neighbours - India, Myanmar and Bangladesh.
[With inputs from IANS]