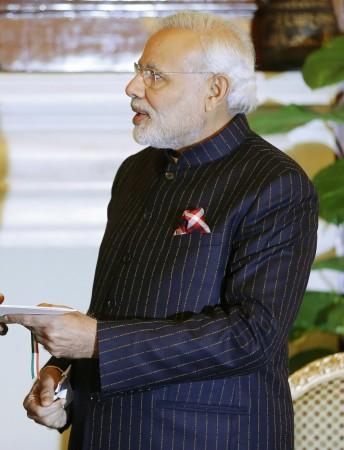 Prime Minister Narendra Modi is all set to meet young innovators and entrepreneurs in the capital today. Yesterday, Modi announced on Twitter that the interaction is scheduled for 9:30 AM today.
Tomorrow at 9:30 AM, I will take part in an exciting interaction with youngsters from the world of start-ups & innovation. The interaction offers a wonderful opportunity to hear directly from pioneering young innovators who have excelled as start-up entrepreneurs.

— Narendra Modi (@narendramodi) June 5, 2018
It is a unique interaction, the first of its kind in the country where the prime minister will directly engage with the youth. He also applauded the youth for their innovative thinking and India as an emerging hub for start-ups.
Modi also expressed his desire for the youth to join him online either through the Narendra Modi Mobile App or via social media using DD's Twitter handle @DDNewsLive. He also encouraged people to share their ideas and suggestions through social media.
Start-Up India has been one of the Prime Minister's key areas of focus, in order to get the country to take advantage of its young workforce. Since coming to power, the BJP government has introduced various schemes and programmes to enable entrepreneurs to build companies and compete with Silicon Valley.
India has emerged a hub for start-ups and innovation. Indian youngsters have distinguished themselves due to their futuristic and out-of-the-box thinking. During tomorrow's interaction youngsters from leading incubation centres and tinkering labs will be taking part as well.
— Narendra Modi (@narendramodi) June 5, 2018
I would particularly urge my young friends to join tomorrow's interaction. It is a wonderful way to learn, grow & get inspired. You can join the interaction via the 'Narendra Modi Mobile App' or @DDNewsLive. If you have any idea or suggestion, do share it on social media. — Narendra Modi (@narendramodi) June 5, 2018
[With inputs from ANI]