Renowned journalist and former Union minister Arun Shourie took potshots at Prime Minister Narendra Modi and said that his government is a "one-trick horse" that does not focus on any policy involving Jammu and Kashmir or Pakistan.
While launching a book titled "Kashmir: Glimpses of History", written by senior Congress leader Saifuddin Soz, the former BJP leader said:
"There is no government and no policy regarding Kashmir or Pakistan or even the banks ... What we have is a one-trick horse that only knows how to divide the Hindus and Muslims of this country."
Shourie even hit back at the Modi government and called it "event-oriented and election-oriented" and later stated that their only focus is on organizing events rather than on policymaking and governance, reports IANS.
In a continuous show of disapproval, Shourie even addressed the much-talked-about surgical strike against Pakistan and called it a 'farcical' (fake) strike.
While commenting on the unrest in Kashmir, Shourie said that the turn of events in the Valley, not only affected Kashmiris but entire India.
"If you say Hurriyat is being controlled by Pakistan, I think that is precisely the reason we must talk to them. We have to wean away the Hurriyat from Pakistan and talks are the only way to do it. So keep talking and keep talking to everyone," Shourie was quoted as saying by IANS.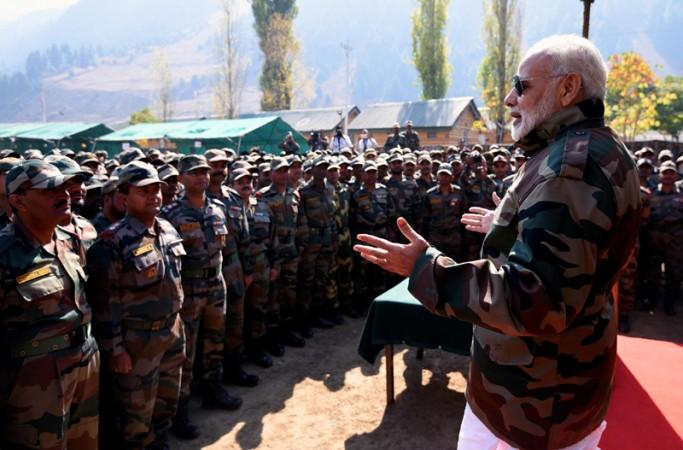 The former Union minister added that the problem lied in the way the central government dealt with Kashmir and Northeast.
"You engage a sub-contractor and tell them, 'I give you money and keep running the semblance of the government there'. But the money is not reaching the common man on the ground. They are not getting the basic facilities of roads, water, hospitals, schools. Where is the money going? It means the officials and the politicians in these troubled states are cornering it."
Even Soz weighed upon the recent controversy that was stirred with his comment regarding Kashmir's independence. He echoed on former dictator of Pakistan Pervez Musharraf's comment on 'Kashmiris preferring independence than merging with Pakistan.' The comment did not go down well with the Bharatiya Janata Party, who later lambasted him for his viewpoint.
"I have narrated facts. I did some research for this and I am confident that this is a well-researched book," Soz said. He added that the views mentioned in the book were his own and does not reflect Congress' viewpoints.