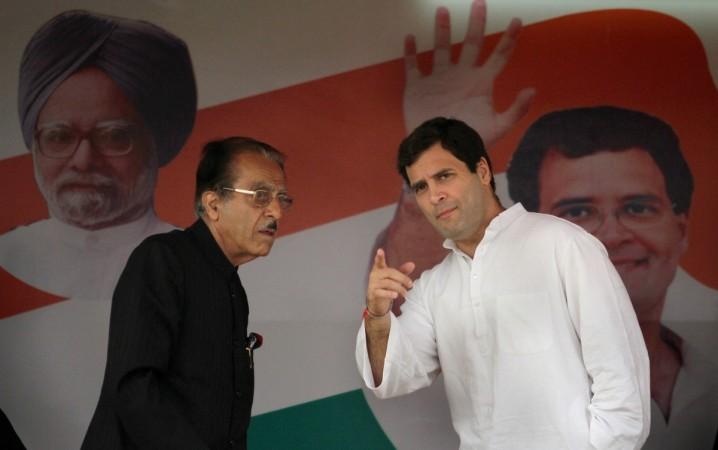 Senior Congress leader Saifuddin Soz echoing former dictator of Pakistan Pervez Musharraf's comment on 'Kashmiris preferring independence than merging with Pakistan' has not gone down well with the ruling Bharatiya Janata Party.
Soz's comment drew flak from all quarters and the BJP hit back at the Congress veteran saying that 'there is Pakistan outside of India and there is Pakistan within Congress,' reported The Times of India.
On Friday, June 22, Soz voiced his opinion on Kashmir's independence and said:
"Musharraf said Kashmiris don't want to merge with Pakistan, their first choice is independence. The statement was true then and remains true now also. I say the same, but I know that it is not possible," reports ANI.
Soon after his comment, several BJP members took to Twitter to condemn his statement. A few of them includes BJP spokesmen Sambit Patra, Amit Malviya and Ravi Shankar Prasad.
Even BJP leader Subramanian Swamy took on the 80-year-old Congress leader and said:
"He was helped by the Centre when his daughter was kidnapped and now he is showing his favour like this? It is very dangerous to help these kinds of people. Whoever wants to live here according to the Constitution he can live here, but for something like autonomy which is not written in the Constitution and if he likes Musharraf then we have a one-way ticket for him."
Following the outrage, Congress quickly washed their hands off Soz's comment and stated that it does not reflect the party's opinion or viewpoint.
Soz was posted as the Jammu and Kashmir Pradesh Congress Committee chief in 2008. He was a former National Conference leader, who later pledged his allegiance to Congress in 1999.
This is not the first time that Soz has found himself in the midst of a controversy. Just two months ago, Soz had claimed that the mainstream political parties of J&K should understand the stand taken by separatist groups on the dialogue process between New Delhi and Kashmir, reports PTI.