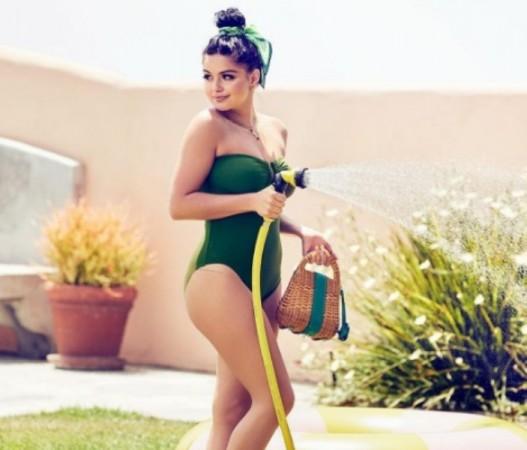 Modern Family actress Ariel Winter has never been shy about flaunting her curvaceous figure on social media. But the 19-year-old actress recently admitted that she used to feel 'crap' and did not have body positivity at all.
Also read: Modern Family's Ariel Winter slammed for posting bikini clad picture to mark Memorial Day [PHOTOS]
The actress, who plays Alex Dunphy on the ABC sitcom, opened up about the body shaming, breast reduction surgery, boyfriend Levi Meaden, and President Donald Trump in an interaction with Refinery29. The interview is a part of R29's new Take Back The Beach series.
Ariel confessed that she gained confidence after she went under the knife. In 2015, she had the breast reduction surgery which helped her feel so much better about her body. "Before then, I didn't feel like myself, and everyone was so focused on my cleavage, so when I got the breast reduction it helped me feel so much better about my body," she said.
The Modern Family actress said that she no longer cares about what people think of her, "It's hard to be positive about your body all the time I know because I'm honest about my insecurities, people think I'm 100 percent positive about my body all the time, but I'm not."
"I get really uncomfortable, too. But I just remind myself that this is the body I was given. This is who I am," she said.
She made her debut on ABC comedy Modern Family when she was only 11 years old. The Los Angeles-native had grown up in front of millions of public eyes. "I went through a lot of hate online, so I tried to change myself for a really long time. But people just kept hating on me no matter what I did," she rattled on.
So she decided that she will just spend time pleasing herself instead of pleasing others. "Those people are going to be rude to me regardless of what I do, so I should just try and be happy with what I am." This is where the young actress learned that women need to embrace and appreciate their bodies.