Union minister MJ Akbar returned to New Delhi on Sunday after completing his official visit to Nigeria. The Minister of State for External Affairs has returned to the country amid demands for his resignation.
He refused to comment when he left the airport stating that there would be a statement 'later on', according to ANI.
Earlier this week, MJ Akbar was accused of sexual harassment by Force magazine editor Ghazala Wahab. It was journalist Priya Ramani who first came out on October 8 saying that an article she had written for the Vogue last year was about MJ Akbar. After this seven other women also came out recounting their experience with the minister.
Reports have claimed that Akbar's official statement regarding the incident will be given later. They further state that the decision of his continuance in the party and the government will be taken by the top authorities.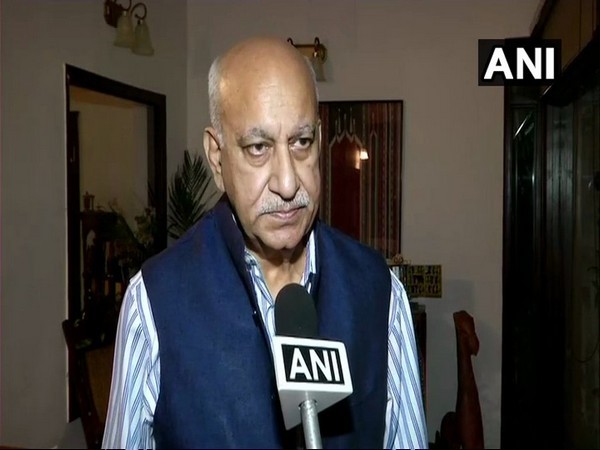 "As of now, it depends on what stand he takes after the allegations and the pressure on the government over his resignation. Both the party and the government are watching it closely," a Union minister was quoted as saying by PTI.
Akbar was in Nigeria when the allegations were levelled against him.
Earlier, Union Textiles Minister Smriti Irani had commended on the #MeToo movement and requested everyone to not target those who come up to share their experiences.
During a FICCI meet, she had said, "Do not judge those who are speaking out right now. They are mothers, daughters, and wives. They are taking a big risk and it must be very difficult for them to speak out," Irani said at a FICCI event in Mumbai. Asked about the allegations against Akbar, she said, "It is for the gentleman in question to issue a statement. It would not be proper for me to comment because I wasn't present."
Maneka Gandhi, the Union Minister for Women and Child Development, has requested for an investigation in the incident. She had earlier said that a bench of four retired judges from the WCD will hear the case soon.
BJP chief Amit Shah also commented on the incident saying that a full probe will be launched to investigate the allegations.