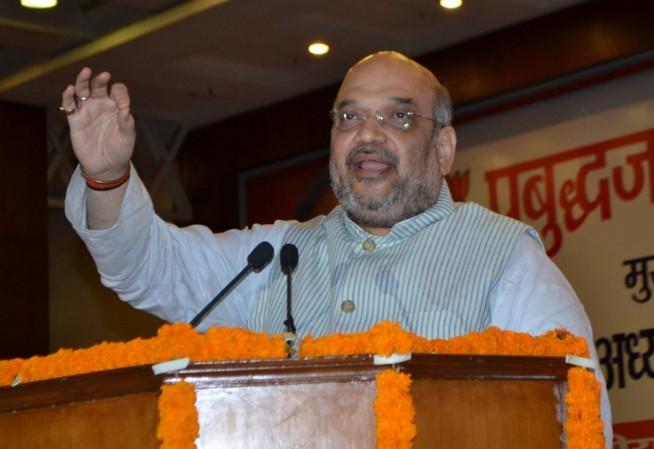 Bharatiya Janata Party president Amit Shah said that a probe will be conducted regarding the sexual harassment allegations against union minister MJ Akbar.
While the majority of the central government has been quiet on the issue, Shah is the latest member of the BJP to comment on the scandal which hit the ruling party last week. Earlier Smriti Irani and Lata Kelkar had commented on the issue.
"Dekhna padega yeh sach hai ya galat...Is par zaroor sochenge," Shah said while speaking to a local news channel.
"We will definitely look into the issue. We have to see whether these allegations are true or false. We have to check the veracity of the post and the person who posted it," he said, reports the Times of India.
Earlier, Force magazine editor, Ghazala Wahab had written a piece in The Wire detailing the sexual harassment she faced due to MJ Akbar, who was the then-editor of Asian Age.
After her article, seven other women stepped up recounting their experience with MJ Akbar as well.
There were rumours that the Centre was expecting Akbar to cut short his official visit to Nigeria and later step down from his post.
Ramdas Athavale, junior social justice and empowerment minister, said that it was necessary to hear Akbar's side of the charges. However, if the allegations were true, he should step down, TOI reports.
This incident will put a dent on the image of BJP, that has been fighting for women's empowerment ahead of the 2019 Lok Sabha elections as well as the state elections which will take place later this year in Rajasthan and Telangana.
External Affairs Minister Sushma Swaraj declined to comment on the issue. However, Textiles minister Smriti Irani said that it is for MJ Akbar to respond to the allegations.
Stirring up controversy, the chief of Madhya Pradesh's BJP women's wing Lata Kelkar said that female journalists are also not so innocent. She went on to say that they did not understand that it was harassment then and did not report it. Hence it was not sexual harassment then, even though it is now.