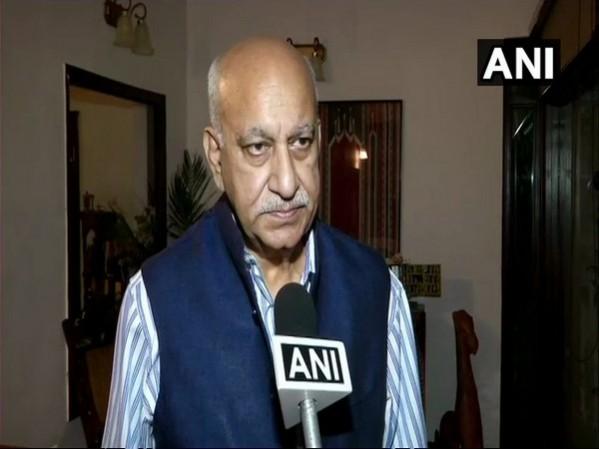 "Female journalists are not so innocent that they can be misused," Lata Kelkar, the chief of BJP's women wing of Madhya Pradesh, said when asked about the recent allegations levelled against Union minister MJ Akbar.
"MJ Akbar was a journalist and all the accusers are also journalists. Both were at fault," she added.
Kelkar then stated that they might have not known that it was harassment then and so it went unreported. Since no one filed a complaint, it is not harassment, reports News18.
Kelkar made these comments while speaking to reporters in Bhopal.
Kelkar also said that the MeToo movement was welcome but it wasn't then because it was only now that people understood that it was harassment.
She went on to say that it wasn't for her to comment if MJ Akbar should resign. She said that an investigation should be conducted and a decision should be made after what the investigation reveals.
When asked about what she would do if there were the same allegations against a Congress member, she said that she would demand his resignation.
Kelkar is the second member of the BJP to speak about the sexual harassment claims against MJ Akbar, who is a member of the ruling party and a junior minister in the Ministry of External Affairs.
On Thursday, Textile Minister Smriti Irani was asked to comment on the scandal. According to India.com, she said, "I appreciate that the media is accosting his (former) female colleagues, but I think it is for the gentleman concerned to issue a statement not for me because I was personally not present there. But I have said again and again that the women speaking out should in no way feel ashamed. Anybody who is speaking out shouldn't be victimised or mocked at."