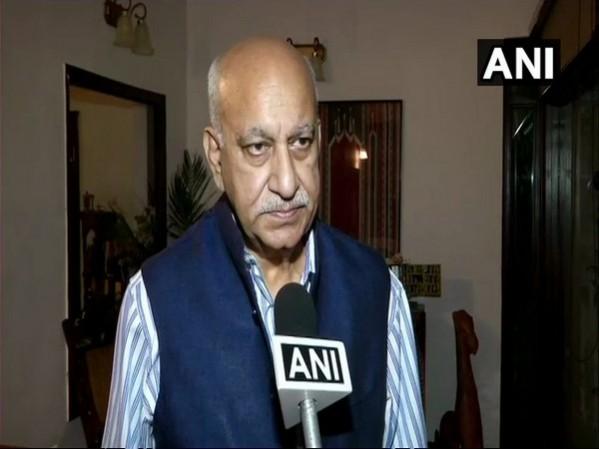 Amid the sexual harassment charges levelled by journalist Ghazala Wahab and seven other women, it is rumoured that Union Minister MJ Akbar might step down on Thursday.
Editor of the Force magazine, Wahab had written a detailed report in The Wire regarding the sexual harassment and molestation she faced under Akbar, who was then the editor of the Asian Age.
After Wahab's story came out, seven more women stepped forward to recount their experiences.
These women are predominantly journalists, including Saba Naqvi and Kanika Gahlaut.
The Congress and Communist Party of India (Marxist) have demanded his immediate resignation.
The Centre is allegedly contemplating the situation. It has not addressed the situation nor has it commented on Akbar's resignation. However, sources have told Times Now that while there are no orders for Akbar to step down.
An Indian Express report states that Akbar's Nigeria trip is cut short and he has been requested to return to India immediately.
Currently, Akbar is a junior minister with the Ministry of External Affairs.
Jaipal Reddy, former Union minister and part of the Congress Party addressed the issue during a recent press conference. He said, "MJ Akbar has his own stature of being a veteran journalist in addition to being a junior minister with the External Affairs Ministry. Sushma Swaraj could not comment on her own subordinate. Akbar should either come out with a satisfactory explanation or he must resign from his post in the government. We demand an enquiry into these allegations. If Justice Brett Kavanaugh can be asked for an explanation then why not MJ Akbar who allegedly did whatever he did much later in his life than Kavanaugh."