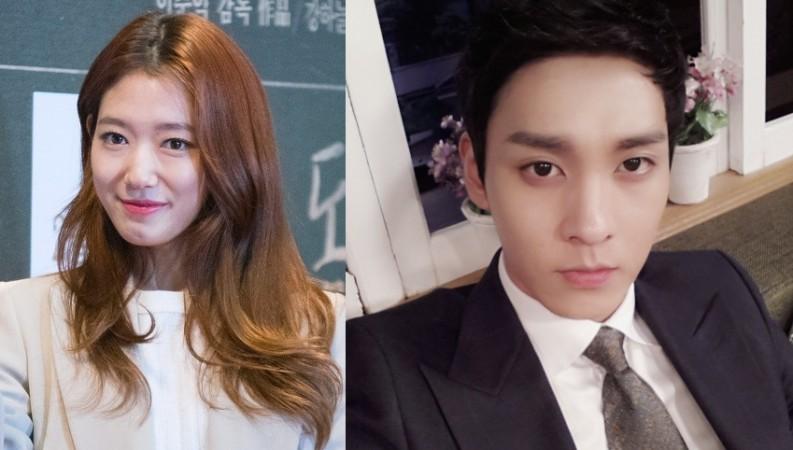 South Korean actor Choi Tae Joon, who is popularly known for his role as Choi Tae Ho in MBC drama Missing 9, has been spotted together with Doctor Crush actress Park Shin Hye at various places and fans started speculating that the two are dating.
The celebrities, who are studying at Chung Ang University, went on an overseas vacation with other friends last month and they recently visited a national park in the country. Some of their admirers caught them on cameras and shared their photos and videos online.
One of the footages featured Park Shin Hye and Choi Tae Joon spending quality time with each other and many of the netizens started speculating that the two are in relationship.
Goblin actor Gong Yoo and Park Shin Hye to work with Lee Min Ho in City Hunter Season 2
However, the 27-year-old actress' entertainment agency Salt Entertainment denied the rumours and stated that they are just close friends. According to the agency, the two are students of the same university and they did not go alone for vacation.
"They merely have a close senior-junior relationship. As Park Shin Hye and Choi Tae Joon are both students at Chung Ang University, they have maintained a good friendship as industry senior and junior," a representative of the actress stated.
While the missing 9 star is majoring in theatre, the Doctor Crush actress is studying drama and cinema at the Chung Ang University in Seoul. The agency claimed that their fans are already aware of their friendship.
"Fans are very well aware of their friendship. Park Shin Hye went to the park not only with Choi Tae Joon, but with many other fellow students as well. It seems that, despite the fact that there were a lot of people, many recognised only Choi Tae Joon and Park Shin Hye," Soompi quoted Salt Entertainment.