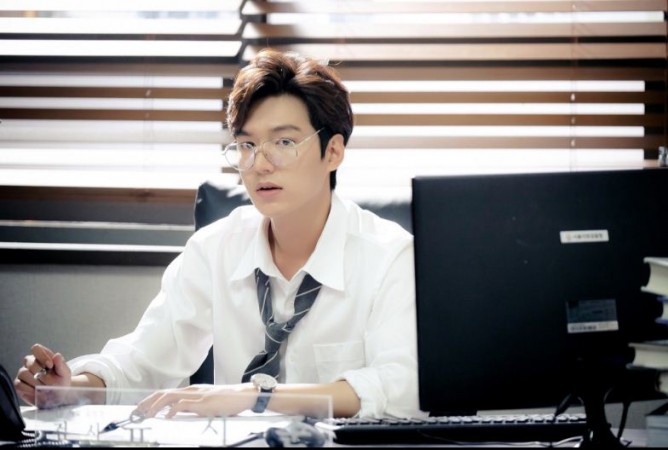 Speculations were rife that Lee Min Ho will return in an action avatar with the second season of City Hunter and the latest report suggests that Goblin actor Gong Yoo will join the cast.
Also Read: Suzy Bae talks about marriage; miss A member not to get married to boyfriend Lee Min Ho anytime soon?
According to reports, Min Ho will return to television, but this time Park Min Young will not join the original cast of City Hunter due to personal reason. There will be two new additions, including Gong Yoo and Park Shin Hye. However, there has been no official announcement regarding the casting of City Hunter's season 2.
Meanwhile, Min Ho and Shin Hye have worked together in The Heirs and became one of the most loved on-screen pairs. There were even reports that Shin Hye is the reason why Suzy Bae and Min Ho called off their relationship.
"Although they were romantically linked in the past, Lee Min Ho and Park Shin Hye didn't end up as a couple," GamenGuide reported about Min Ho, Bae and Shin Hye love triangle. "Now that Lee Min Ho and Suzy Bae are reportedly in a relationship rut, it seems like Lee Min Ho is reaching out to Park Shin Hye for comfort."
However, Min Ho and Bae are still going strong personally and professionally.
The Legend of the Blue Sea 2
Min Ho is also preparing to return with The Legend of the Blue Sea season 2. Although the SBS network is yet to make any official announcement regarding the second season, fans believe that the second season will focus on the next generation.
Since the show ended with Min Ho and Jun Ji Hyun welcoming a baby, fans have speculated that the storyline will focus on the baby. So it will be interesting to see the second season with new character.