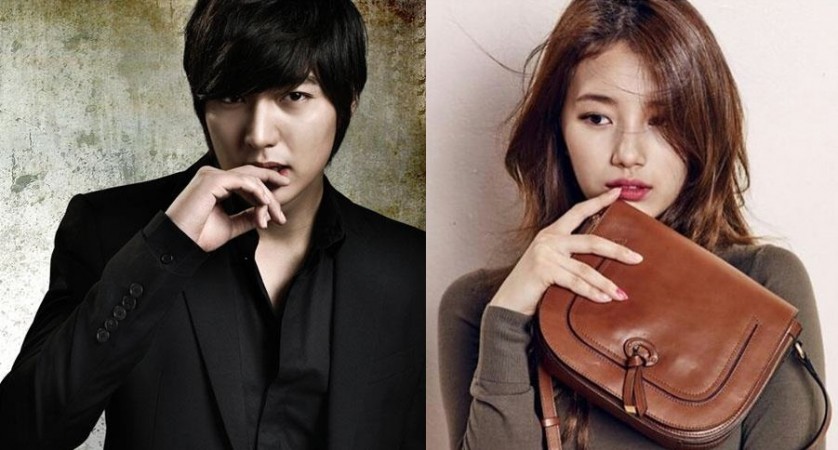 Lee Min Ho and Suzy Bae are one of the hottest couples of the South Korean entertainment industry and fans of these stars want them to get married soon. However, they will be disappointed as the couple is not getting married anytime soon, well at least what Suzy believes it.
Also Read: Lee Min Ho wanted to elope with girlfriend Suzy Bae?
In a recent episode of the show Off The Record, Suzy talked about working at an early age and getting married. When asked whether she sees herself getting married by 34, she replied, "I think I will be married by then because I went to a fortune teller and they told me that I will get married at 31."
The 22-year-old singer also said that she will get married in seven years and time is flying. So, if Min Ho and Bae plan to get married, then it will be only after seven years, as per her fortune teller.
Last year, Min Ho revealed that he plans to get married to Suzy and in an interview, he also revealed that he would run away with her. "I would run away with her," he said, according to KDrama Stars. "Even if we had to elope, I would marry her."
Min Ho and Suzy opened up about their committed relationship with their fans in 2015 and since then they have been going strong. Though rumours about their breakup kept doing the rounds, the couple happily ignored it.
They have never seen him as serious to his previous girlfriends as he is with Suzy, to the point of even saying that she has changed him in some way and that it must have been because she is someone that Lee truly cherishes," a source close to Min Ho said last year, according to Yibada.