Two days after the death of the South Korean singer Seo Min-woo, who was popularly known as Minwoo, the 100% band members paid an emotional tribute on Twitter. The boy band shared a letter on their Twitter page to mourn the death of the leader.
Minwoo died of cardiac arrest March 25 and his band members – Rockhyun, Jonghwan, Chanyong, and Hyukjin – paid tribute March 27. They shared a handwritten letter in Korean and posted the translated letter in English on Twitter.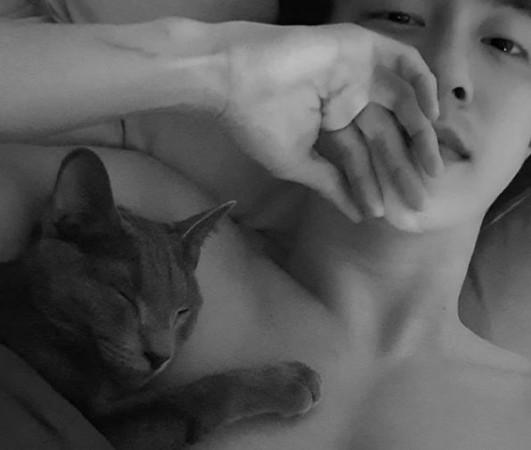 "Today we have sent off Minwoo hyung to heaven. 7 years of 100PERCENT.. and even longer time together.. Still it feels so short.. It just feels like he will appear again and call us. It aches, makes us sad, and miss him. Everyone seems worried, so we leave this message. Although it's a painful news, please pray for him to leave peacefully. 2018.03.27 Rockhyun, Jonghwan, Chanyong, Hyukjin," the letter reads.
100%'s agency TOP Media said in a statement that they are grateful for the comfort fans have sent it to Minwoo's family.
"We sincerely thank everyone who has sent messages to commemorate his memory online including Korean and overseas fans, colleagues and fellow celebrities, people from entertainment companies and networks, and everyone who has sent their condolences," the agency said.
"Also, we express our gratitude to all the press companies who respected the wishes of the family and sent their condolences while cooperating with the private nature of the funeral proceedings. Thanks to everyones' warm consideration and comfort, Minwoo could leave while smiling and was not lonely. We hope that you will remember and cherish how Minwoo was always smiling brightly. Once again, we bow our heads in thanks to everyone for their consideration and comfort," the agency added.
The 33-year-old singer died Sunday night at his residence in Gangnam, South Korea. The agency announced that the singer was found without a pulse. The 911 responders arrived at the scene, but he was pronounced dead.