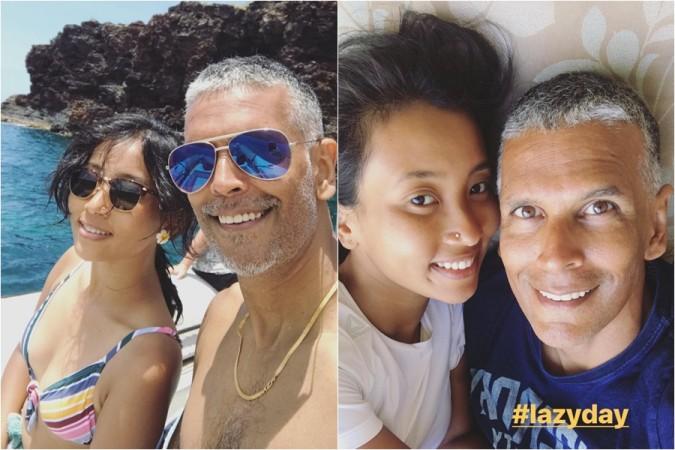 Bollywood actor Milind Soman recently got hitched with his long-time girlfriend Ankita Konwar. The two got married in Alibaug but had another wedding in Spain. The couple was holidaying there and had a barefoot wedding ceremony as the two are known for running barefoot.
The couple shared photos from their wedding on their social media handle and the pictures make the wedding look like something out of a fairy tale.
The two had got married in Alibaug in April with a guest list of only close family and friends. The guests had also shared pictures from the nuptials on social media.
Milind Soman looked handsome as always in a gold and white dhoti-kurta and Ankita looked like the perfect bride in a white and a gold saree.
What was the most interesting part of the wedding in Spain was that the wedding rings were made from leaves. Now isn't that cute?
Ankita had shared a joyful picture of the two from the wedding. She captioned: "Till eternity with each other. The barefoot wedding we always wanted in the woods with the beautiful family.#barefootwedding #santiagodecompostela #bucketlist #theultrahusband #familytime."
Before their nature-inspired wedding in Spain, the couple took time out to see the city where they had decided to tie the knot the second time. Ankita shared a candid picture of themselves and captioned it: "Through the journey called life. #worldwithmyeyes #santiagodecompostela #theultrahusband #bucketlist."
She shared another selfie and wrote, "With my angel over the Douro river in the historic city of #porto !! #forever #theultrahusband #familytime #santiagodecompostela."
Check out the pictures from their fairytale wedding in Spain: