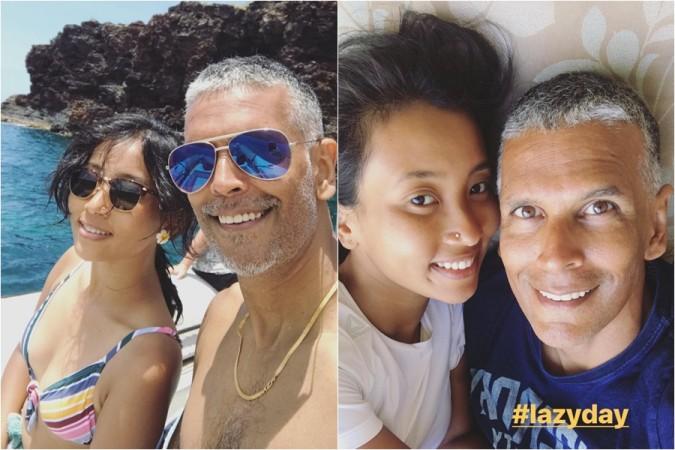 Milind Sonam and long-time girlfriend Ankita Konwar entered into marital bliss on April 22 earlier this year. The newlyweds have been giving everyone relationship goals with their social media posts ever since. The couple is all set to take a break and relax on the picturesque beaches of Hawaii with breathtaking locales to explore in the region.
From taking a dip into the sea to strolling around the beaches, Soman and Ankita can be seen enjoying their time to the fullest. And even during their holiday trip, the fitness freaks didn't skip their exercise routines. Milind was seen going for a run on the beautiful coast of Maui along with his partner, Ankita.
Soman was also seen performing a perfect headstand on a beach keeping his legs stretched out. The couple has documented their honeymoon in a few selfies while exploring the region.
Take a look at Milind Soman-Ankita Konwar's honeymoon pictures.
Soman, 52, and Konwar, 23, officiated their 4-year relationship by getting married in April. This is Milind Soman's second marriage. He was earlier married to French actress Mylene Jampanoi in 2006. They got divorced in 2009.
Milind and Ankita's relationship made the news for quite some time due to the age difference. Despite the heavy criticism they faced, looks like the couple managed to ignore the trolls and remain strong over the years.