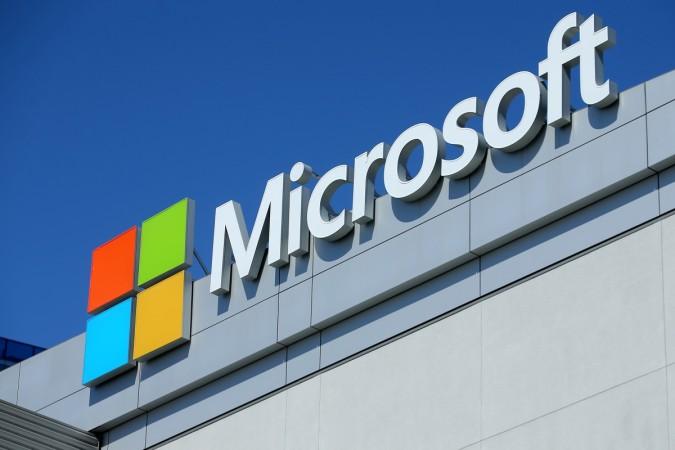 American software major is reportedly planning to foray into mobile device business with an innovative bendable technology later this year.
Last year, the company CEO Satya Nadella during a podcast interview had said that Microsoft was very much interested in getting back into the smartphone business, but will only return with an 'Ultimate' mobile that will share nothing with contemporary phones.
In 2018, the Nadella's statement makes so much sense now, as the touch-screen phones are reaching a saturation point when it comes to innovation. Except for the handful of products -- iPhone X, Xiaomi Mi Mix, Oppo Find X, Vivo Nex and Samsung Galaxy S (& Note) series, every other Android phone looks like a bad clone of Apple anniversary mobile.
Now, a new report has emerged that the Redmond-based company, which sold Nokia brand licence to HMD Global in 2016, hasn't given up on building its own proprietary mobile device under the aegis of project Andromeda.
The Verge citing reliable sources has revealed that the project Andromeda has been under works for more than two years and it was an extension of another incubation concept 'Courier', which was conceived around the same time when Apple started working on the first-generation iPad. Though the latter broke covers in 2010, the former never made it to the market.
The Courier was a hybrid device, which Microsoft envisioned it as a digital journal with split-screen capability. It would fold like a notebook and when opened it would turn in to a single screen and take notes on it with a stylus. But, it was shelved due to lack of manpower and considered as a side project.
Now, project Andromeda is touted to be an advanced version of Courier, but would come with a more compact structure that can fit in the pocket and yet when unfolded can turn in to a large screen phablet (a hybrid of tablet and smartphone). It is also tipped to come with the wraparound display on the hinge making it truly bendable phone.
However, it is expected to be more sophisticated in terms of features, capabilities and most importantly, will be aesthetically pleasing to the eyes unlike the ZTE Axiom M, which has an awkward-looking two conjoined phones.
Last year, Microsoft's patent related to dual-screen device surface online. In the document, a large device is shown to have a touchscreen with bendable properties. The interesting thing to note is that it has hinged on the back like we see in hybrid laptops, allowing us to bend the device. It also has dual-SIM slots, LTE Modem, Wi-Fi and charging point and a really big dedicated battery slot.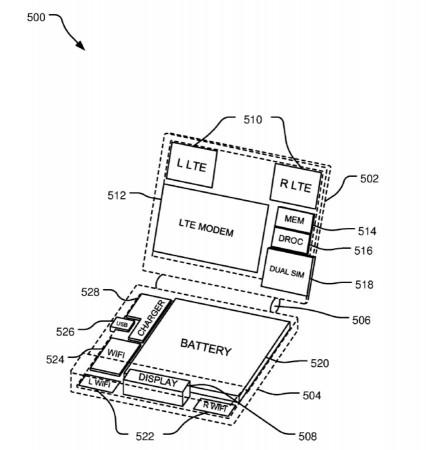 There's not much on the mysterious mobile device's screen size, battery capacity, camera MP count and other internal hardware, but we are certain that it will run the Windows Mobile OS and offer MS suite of apps Word, PowerPoint and Excel, among others.
Microsoft Surface chief Panos Panay teased a foldable table photo stand thanking LG Display for caricature and the photo with his friends, hinting something big is brewing up in the company's R&D facility. It can be noted that LG Display supplies OLED screens to many mobile phone makers including Apple and Google. Many are of the opinion Microsoft might be its new client and would use it for the project Andromeda.
Rumours are rife that Microsoft might unveil the device under the Surface brand in one year and if it does turn true, the Redmond-based company has a good chance to beat the established players such as Samsung and Apple in bringing the world's first truly bendable mobile device.
Samsung is working against time to launch the Galaxy X. It was supposed to make debut later this year, but it is now pushed to 2019. We are not sure if it will be in the first half or second half. On the other hand, Apple is still in the design stage of building a hybrid device with a radical new design, which can fold to turn into an iPhone and act as a tablet when fully unfurled. But, it is expected to see the light of the day only in 2020.
Stay tuned. Follow us @IBTimesIN_Tech on Twitter and on Google News for latest updates on Microsoft.