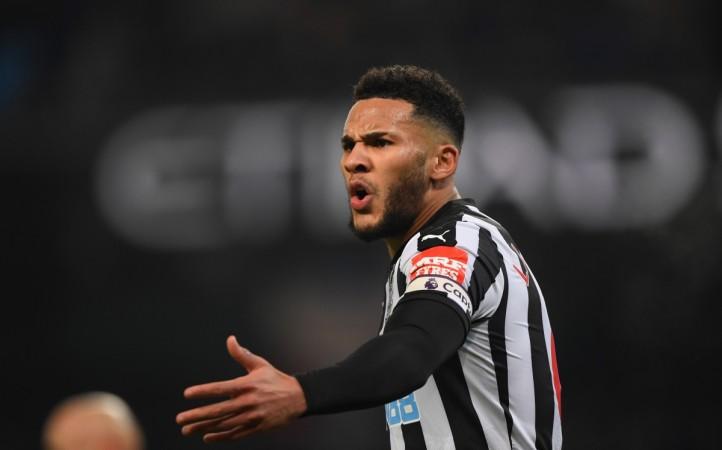 Former Liverpool and Newcastle United forward Mick Quinn has said that he would prefer to include defender Jamaal Lascelles ahead of John Stones in England squad.
The 24-year-old came up through the ranks of Nottingham Forest Academy before breaking into their first team in 2011. After spending three seasons with them, he joined the Magpies, only to rejoin his former club on a loan deal.
Lascelles has been an integral part of Newcastle's defense as they achieved promotion to the Premier League by winning the championship. He has continued to impress for Rafael Benitez's side this campaign.
However, that was not sufficient for him to grab the attention of England manager Gareth Southgate. The latter did not include Lascelles in the Three Lions squad for the last international break, which left the center-back disappointed.
Quinn has explained why he believes the Newcastle defender is better than the former Everton star, who is now at the Etihad.
"It actually really frustrates me that Lascelles keeps being overlooked by Gareth Southgate for England," Quinn told the Chronicle.
"He is easily among the best five English center-backs at the moment - in fact, I'd have him in the squad ahead of John Stones. I really would.
"Yes Stones may be a Manchester City player, but he is struggling to get in their team at the moment. And, unlike Lascelles, he hasn't cut out the mistakes in his game.
"Just about every match Stones seems to make errors. But Lascelles' mistakes this season you could count on one hand."
Quinn has backed Lascelles to continue his development and believes the central defender is good enough to make it to any of the top six clubs in the Premier League.
"...one player who continues to impress me perhaps more than anyone else is Jamaal Lascelles. I wrote a column towards the end of the Championship campaign saying that I firmly believed he still had levels which he could go up," he explained.
"He was doing well, but I knew he could keep getting better and better. Even now, having excelled as Newcastle captain for almost two seasons and having developed into one of the Premier League's most-consistent performers, I still think that is the case.
"He could easily improve enough to play for a top-six side. He could easily improve enough to play in Europe. And he could easily improve enough to be a mainstay in the England side too.
"What I like about Lascelles is he has a little bit of everything - and he learns. You can see in his performances that he listens to what Rafa tells him, and that is why he continues to impress."