Boxing legend Floyd Mayweather is mulling over launching a takeover bid of Premier League club Newcastle United and getting "buddy" Cristiano Ronaldo to finish his career at St. James Park.
Mayweather even revealed he loves the party culture in Newcastle and that he had met a few Magpies' players last year.
The 41-year-old's comments come months after Newcastle owner Mike Ashley put the club up for sale. The English billionaire even expected a deal before Christmas last year but ended up empty-handed.
United, which is among the clubs with a rich history, have been relegated twice since the start of the Premier League era. Rafa Benitez's men, who earned a promotion to the top-tier league after the end of the last season, are only four points clear of the relegation zone with eight more games to go in the 2017/18 season.
'Open to new business opportunities'
"You better believe if I were to invest in Newcastle I would be back partying there often. I love Newcastle. Those guys like to party as hard as any city I have been to anywhere in the world," Mayweather was quoted as saying by Daily Star Sunday.
"I met some of the players last year – and they are good guys. I am always open to new business opportunities and I love all sports, but I invest with my head, not my heart. Investing with your heart is the quickest way to lose money. But if somebody put together a business plan and my people looking over it and went 'Floyd that can make money' then I would invest."
"Cristiano Ronaldo has been a long-time supporter and buddy of mine, so I might even be able to get him to finish his career off at Newcastle," he added.
Nonetheless, Ronaldo revealed in December 2017, after winning his fifth Ballon d'Or award, that he was happy at Real Madrid and that he would want to finish his career in the Spanish capital. Notably, the Portugal international has extended his Real contract until 2021.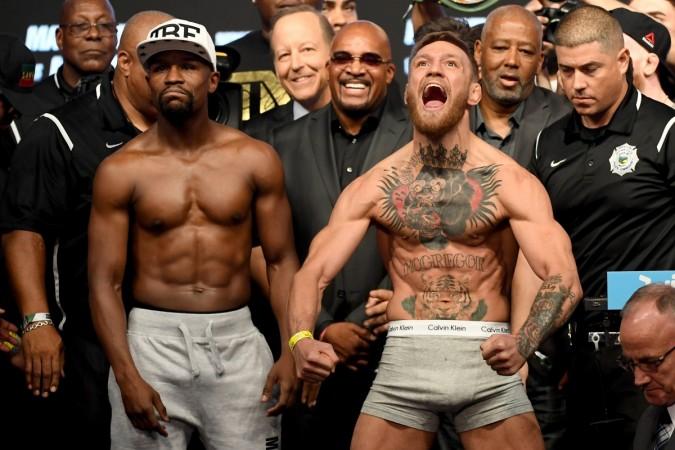 Meanwhile, Mayweather ended his professional boxing career with a 50-0 record after beating UFC star Conor McGregor in a boxing match in October 2017. The American superstar reportedly earned in excess of $100m from the cross-fight for which he was forced to come out of retirement.
As it turns out, Mayweather is expected to take on McGregor in a rematch, this time inside the octagon.