Mikel Merino has struggled with his life off late at Newcastle United as the Spaniard is forced to spend time on the bench. The Magpies manager Rafael Benitez, however, is happy with the situation as he believes it shows his side's squad depth.
The 21-year-old arrived at the Tyneside club on a season-long loan deal from Borussia Dortmund last summer. He featured regularly under the guidance of his compatriot at St James' Park.
However, a lower back-injury in October forced him to spend time on the sidelines. In November, the midfielder joined Newcastle on a permanent transfer for a reported fee of £8m ($11.3m), according to the Chronicle.
Since returning from the injury, the former Dortmund man has lost his place in the starting lineup. Benitez has preferred Jonjo Shelvy and Mo Diame ahead of Merino in the midfield position.
Due to his Basque roots, the Spain Under-21 international is linked with a move to Athletic Bilbao. The ex-Liverpool and Real Madrid manager is aware that Merino and Isaac Hayden are finding it difficult to make their way into the starting XI due to Shelvy and Diame's display.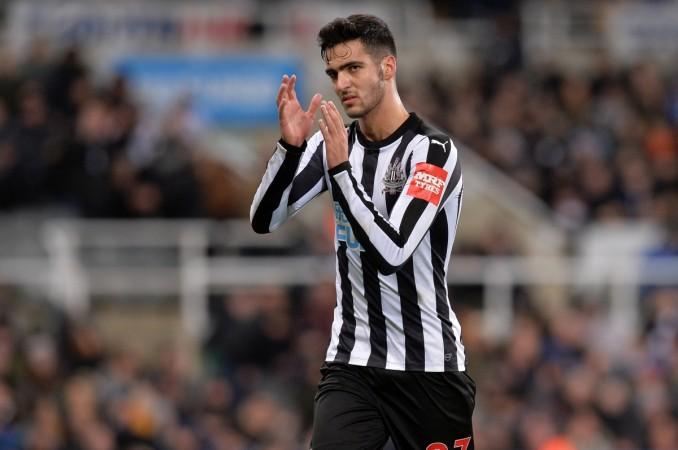 "He is fine now, but he is one of the players who did not have too much match fitness, which is why we wanted to get him gametime out in Spain," the Chronicle quoted Benitez as saying.
"Jonjo has been doing well, Diame has been doing well, and so it has been difficult for Merino and [Isaac] Hayden. But they have to keep competing. That is it.
"It's not just the injury now, which is fine. Merino is not playing so much because the others are doing well.
"He has to compete and make sure he gets back in the side. Always we want to sign the best players, and when we have the best players here then someone has to be on the bench.
"A player on the bench may not be good enough to start, and then all fans will ask: 'Why do you have him? He is not good enough.'
"What we want is fans to say about players who are on the bench: 'Why is he not playing? He is really good.' But it's because another player is doing better than him at this time.
"If you want to improve as a team, as a club, then you have to have good players on the bench. This will create a debate between the fans: 'Why is he not playing? Why is he playing there? Why isn't he in the team?'
"But when you do not have a strong squad, it means the players on the bench are not good enough - and that is bad for the team."