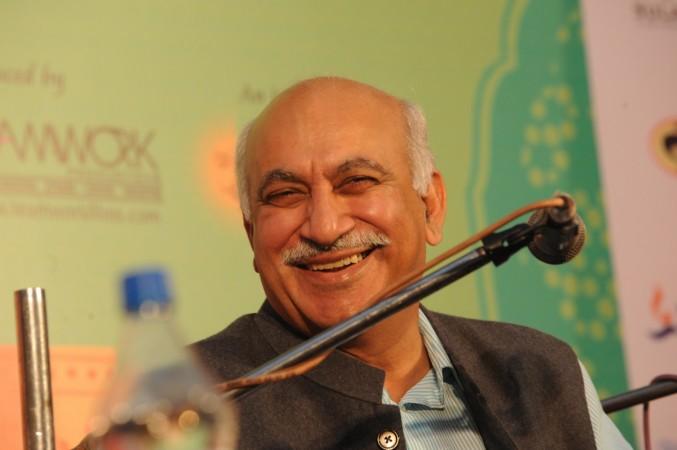 Former union minister MJ Akbar appeared before Delhi's Patiala Court to record his statement for his criminal defamation suit against journalist Priya Ramani.
Akbar had filed the defamation suit against the journalist after she named him in an article in Vogue stating that Akbar had sexually harassed her when he was a journalist.
"I've filed a criminal defamation complaint against Priya Ramani for a series of tweets that she published. First one came to my notice on my return from my official tour. The tweet had a link to an article in a magazine called Vogue," Akbar said in the court, reports ANI.
Akbar was on an official trip to Nigeria when Ramani said that the person she spoke about in an interview a year ago was Akbar. Following this, at least 10 more women recounted their experience with the journalist-turned-politician.
According to a report by Bar and Bench, Akbar said that the article affected him and those around him. Akbar's statement said that his colleagues, friends and family had called him up asking if what was written was true.
It went on to say, "It has lowered my reputation in the eyes of the right-thinking members of the public, my friends, colleagues, peers and professional and political fraternity, thereby causing irreparable loss to my reputation and goodwill."
During a hearing on October 18, Geetha Luthra, who represents Akbar said that the tweets were defamatory due to the wide audience it reached.
Akbar issued a statement regarding the allegations against him on October 14 after he returned to India from Nigeria. He filed a criminal defamation case against Ramani the next day and resigned as the union minister from the BJP government on Tuesday.