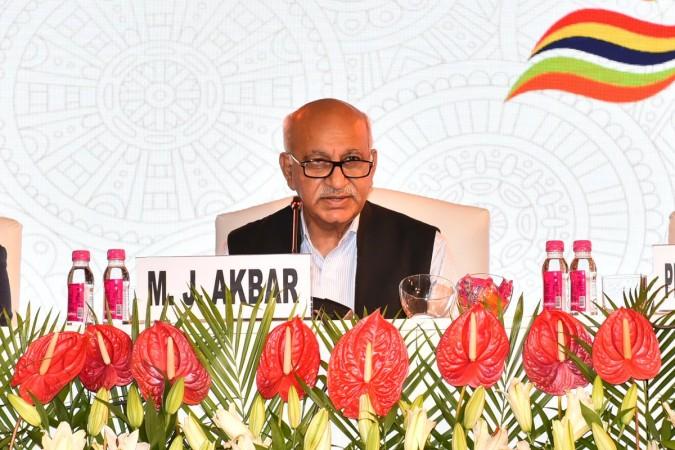 Union Minister MJ Akbar had filed a criminal defamation suit against journalist Priya Ramani on Monday after he was accused of sexual harassment allegations.
On Wednesday, MJ Akbar stepped down as the union minister at the Ministry of External Affairs but as of now, has retained his Rajya Sabha seat.
What is a defamation suit?
Defamation happens when a person makes statements with no justification, visual or oral that may threaten the reputation of an individual.
The individual can file a defamation suit against the person in a court. The type of court where the case will be heard depends on the situation as well the person who files it. In this case, MJ Akbar is a former journalist and as of Wednesday, was part of the ruling government. Hence, his case is heard by the Patiala House Court in Delhi.
The suit will be filed under Sections 499 and 500 of the Indian Penal Code.
A defamation suit can be filed only if the statements were given to a third party.
There are two types of defamation cases
Civil defamation case
Criminal defamation case
Civil Defamation Suit
A civil defamation suit is based on Tort's Law, which according to Live Mint, depends on the case and the contents that decide the right and wrong.
The person who filed the civil defamation suit can demand a monetary compensation as punishment for making derogatory remarks.
The person can be prosecuted under Section 499 of the IPC and does not have any jail time.
Criminal Defamation Suit
A criminal defamation suit can constitute jail for the defendant and the police cannot investigate the case without a warrant by the magistrate.
They can also be prosecuted under Section 500 of the IPC (MJ Akbar has filed a criminal defamation case under sections 499 and 500 of the IPC).
The plaintiff and the defendant can come to an understanding outside of the court and put the matter to rest.
However, if the defendant is found guilty, he/she will face a jail time or will be fined or both.