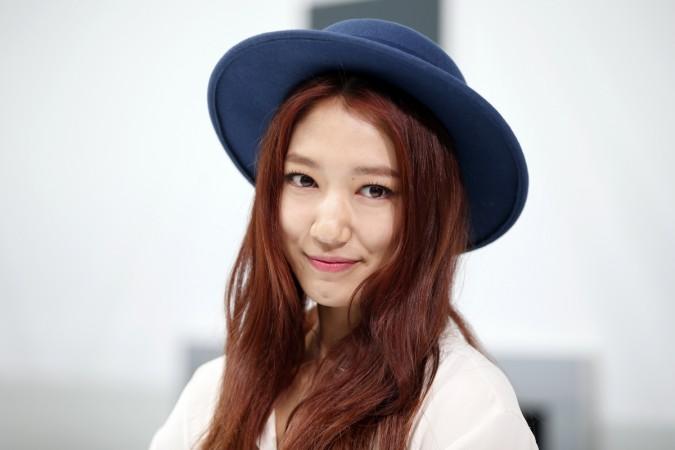 South Korean actors Park Shin-Hye and Hyun Bin's fans rejoice, as the actors are all set to gear up to star in the new drama Memories of the Alhambra. Shin-Hye's agency Salt Entertainment and tvN have confirmed that the actress is the latest one to join the cast.
"Park Shin-Hye confirmed her appearance in Memories of Alhambra Palace," the official statement from her agency confirmed.
Earlier, only Hyun Bin was confirmed for the lead role and now Shin-Hye is joining the cast. "It's true that Park Shin-Hye has received a casting offer for Alhambra. Park Shin-Hye is currently also in talks to appear in another drama, so she is in the process of arranging things," South Korean media Naver quoted a source as saying earlier.
Hyun Bin will play the role of a brilliant CEO Yoo Jin-Woo, while Shin-Hye will play the role of an old hostel owner Jung Hee-Joo. The two will meet during Jin-Woo's visit to Spain for business work. Jin-Woo will stay at the hostel, where he will meet Hee-Joo.
The fantasy melodrama is written by Song Jae-Jung, who previously worked on W, Queen In Hyun's Man and Nine: Nine Times Time Travel. The show will be directed by Ahn Gil-Ho of Forests of Secrets.
The filming of the drama will begin in Spain in May and it is scheduled to air during the second half of the year.
Fans, meanwhile, are excited for the new pairing and are waiting for the drama to air. But a few expressed concerns whether Shin-Hye will be able to do justice to her role.
"Queen shinhye,Goddess of Hallyu,Empress of acting,Inventor of Emotions,queen of giving every peasant and their fans a free ride.Your faves wished to have one-third of her talents.Anyway stream Memories of Alhambra when it comes out even thought we don't need you peasants help," a Twitter user said.
"I really like her put I don't think she's up to par with HyunBin sorry not sorry," another user said.
"OMG FINALLY! I cant wait for this pairing," a third user commented.