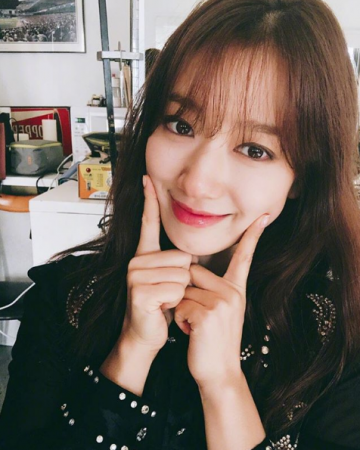 South Korean actress Park Shin Hye, who was last seen in the medical drama Doctor Crush in 2016, opened up on her future projects and what she plans to do next. In an interview with the Marie Claire magazine, Shin Hye said she wants to act in TV shows that will make her fans happy.
When asked about her upcoming projects, she said she wants to work in a human interest drama or movie that will put a smile on everyone's face rather than working on a storyline that is provoking. The actress, however, refused to reveal the details and the name of her upcoming project.
But speculations are rife that Shin Hye hinted about the show Yeowoo Gaksibyeol. Reports suggested that she will be sharing the screen space with Hyun Bin in the SBS upcoming drama Yeowoo Gaksibyeol after her agency, in a statement, confirmed that she is reviewing the offer.
During the interview, she was also asked whether she ever felt stressed out while acting, to which she replied that her work is her stress buster. She also added that talking to people gives her energy.
Shin Hye opened up about her projects in the March issue of the Marie Claire magazine. She also did a photoshoot for the issue. The 28-year-old Doctor Crush actress looked stunning in the magazine photoshoot that happened in South Africa.
Not just Shin Hye, the magazine also featured popular members of the K-pop girl group Black Pin. The magazine featured the Black Pink girl group on the cover page of the issue with caption "Most Dynamic Woman".
Meanwhile, check out the photos of Shin Hye below: