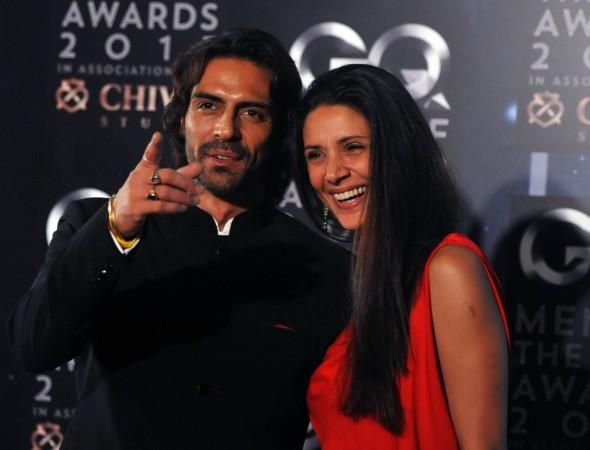 Actor Arjun Rampal and his wife Mehr announced their separation on Monday and said that "relationships can end, but love lives on." Although the couple didn't mention why they are ending their 20 years of marriage, reports suggest that a loud and heated argument between them was the flashpoint.
According to Mumbai Mirror, the couple ended their marriage around six months ago and were waiting for their daughters to come to terms before making it official. The tabloid reported that they tried to make their marriage work, but it didn't last long.
Last year, Mehr was left traumatised when she got to know that Arjun and Sussanne Khan were secretly meeting. She reportedly broke down when she had visited Mount Mary church in Bandra, Mumbai, in 2017.
"Mehr had learnt that Arjun and Sussanne were still meeting secretly and were close friends. She was traumatised as she had believed Arjun when he said he was a changed man and that everything would be fine," Mirror quoted a source as saying.
To the uninitiated, in 2013, there were reports that Arjun's closeness to Sussanne was one of the reasons for her separation from Hrithik Roshan. The reports were dismissed at that time, but rumours kept doing the rounds about Sussanne and Mehr's changed equation.
"When his equations with many industry friends were worsening, his friendship with Sussanne only strengthened over time and Mehr grew extremely insecure. It led to several fights between the couple," a close friend of the actor told the tabloid.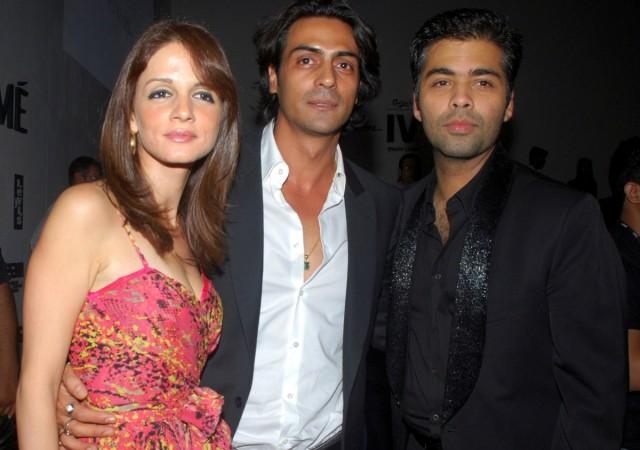 Meanwhile, the couple reconciled several times but an argument in late 2016 forced Arjun to walk out of his apartment for the first time. And in 2017, Mehr realised that Arjun never changed and was still in touch with Sussanne.
The couple announced their separation on Monday in an official statement. "We feel that it is time for us to move on to different destinations, henceforth," the couple said in the statement.
"After a 20-year-long beautiful journey filled with love and beautiful memories, we would like to share, that all journeys have different paths. We feel that it is time for us to move on to different destinations henceforth," the statement read.