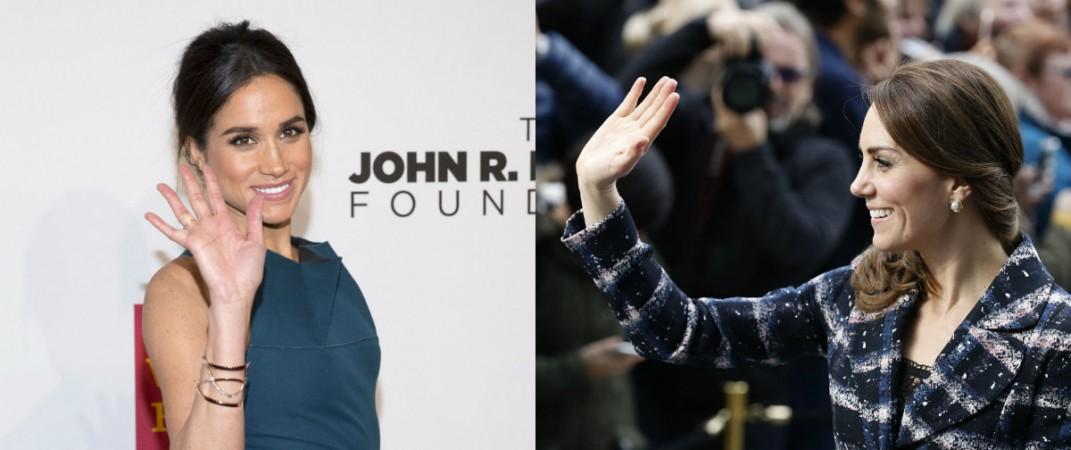 After the Duchess of Cambridge, Kate Middleton, now Prince Harry's girlfriend Meghan Markle has become the subject of wild pregnancy rumours. The Suits actress is said to be pregnant with Harry's baby.
Also Read: Meghan Markle to quit Suits; will the actress follow Kate Middleton's footsteps?
Meghan reportedly made the secret confession to Kate during a girls' night out, and said that she is pregnant with Harry's baby, according to the cover of OK magazine. The alleged night out took place last month after Kate and Meghan entered a London pub "without attracting any attention whatsoever."
"By the end of the evening, which the insider says stretched till 1 a.m., Meghan had confessed to Kate that she's so in love with Prince Harry, 32, she'd have his baby tomorrow if she could!"
However, what is reported on the cover photo differs from what the insider told the magazine. According to the insider, Meghan is not pregnant with Harry's baby, but wants to conceive soon.
"Meghan told Kate that, as far as she's concerned, they should start trying [to conceive] as soon as they've announced their engagement. She's got baby fever!"
But OK magazine's report was debunked by Gossip Cop. A Kensington Palace source confirmed to the tabloid that the reports are "untrue" and "absurd."
Meanwhile, reports of Meghan and Harry getting married have been doing the rounds for quite some time now. The latest report suggests that Harry is using his late mother Princess Diana's gems for Meghan's engagement ring.
"After Diana died, the boys both chose a keepsake from Kensington Palace when they moved to Charles' room in St. James's Palace," a source told the Daily Star.
"William picked his mom's Cartier watch, and Harry picked her sapphire and diamond engagement ring. But they had an agreement that whoever got engaged first would have Diana's ring — and of course that was William and Kate."