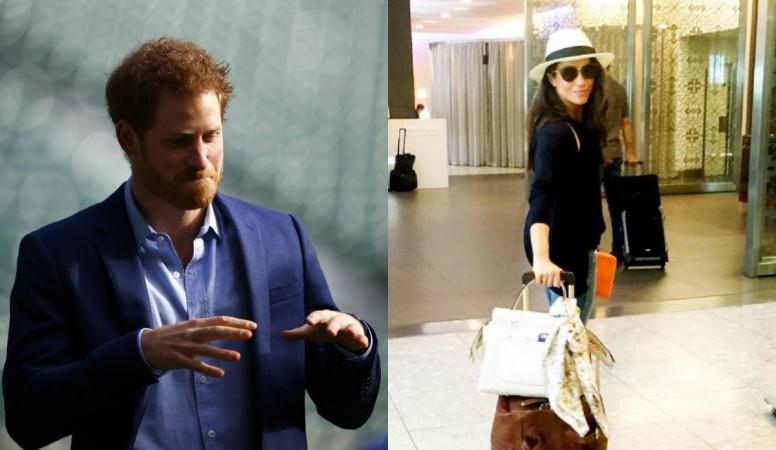 Prince Harry is all set to make the anniversary of their first date special by getting engaged to girlfriend Meghan Markle. Reports suggest that Harry will pop the question to Meghan by the "end of summer."
Also Read: Meghan Markle to quit Suits; will the actress follow Kate Middleton's footsteps?
US Weekly claims that Harry will propose to Meghan near their first date anniversary. "They will be engaged by the end of summer," a source close to the couple told the tabloid. "The former Apache helicopter pilot, 32, and the Suits star, 35, have spoken candidly about their future. They see a life together," the source added.
Harry and Meghan are going steady since the time they made their relationship official. Meghan had even "virtually moved in" with Harry at Kensington Palace before flying to Canada in late February. According to an insider, Meghan and Harry might not make an official announcement as they are waiting for her to wrap up her US legal drama Suits.
"But Meghan feels a move to London is inevitable. It's not like Harry can uproot," a source told the website.
Meghan and Harry have several plans together and they are also planning to work together on a project. She is also ready to move away from acting and look into the bigger picture with Harry. Sources close to her also suggest that she might say goodbye to her show Suits after its seventh season.
"They genuinely enjoy going to restaurants, being outdoors and experiencing new places. They're not trying to hide," a source of the pair said. They are also planning to go on adventure trips, as they both love travelling. "They often talk about what places they want to visit. More adventure trips," the source said added.