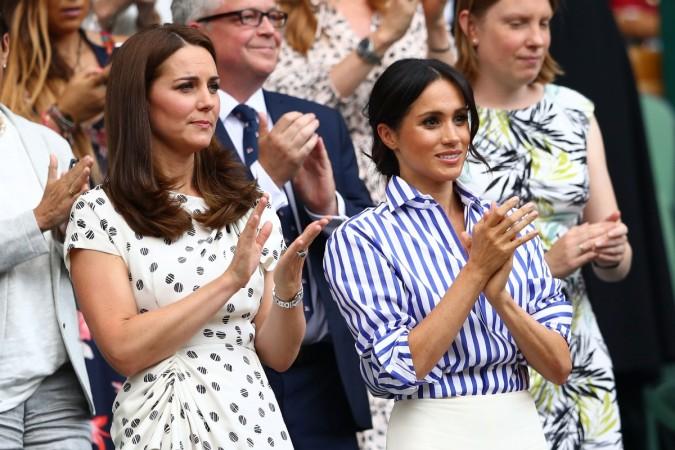 After Prince Harry and Meghan Markle's beautiful royal wedding, it's time to witness Kate Middleton and Markle's wedding. Yes, you read that right!
Several images of the Duchess of Cambridge and the Duchess of Sussex have gone viral and the credit goes to a creative Photoshop user.
ALSO READ: Princess Charlotte shares uncanny resemblance with Diana in recent photos
The Twitter user, who goes by the name of spidertxm, has photoshopped images of Kate Middleton and Meghan Markle from their respective weddings and made it look like the Duchess' tied the knot with each other. Well, this was not all. The second picture showed Middleton even kissing Markle on the lips.
The user has creatively edited Prince Harry in all the images from his recent marriage at St. George's Chapel in Windsor Castle and placed Middleton to create the 'royal wedding photos' of Middleton and Markle.
Many of you might think this is creepy but spidertxm has received loads of positive comments for the photoshopped images. Members of the LGBTQI+ community and other fans have shared the images on social media showing their full support to the creator.
One of the users wrote, "I like it, I ship it. Your photoshopping skills are from another level wow I stan so hard." Another user commented: "This cleared my skin. Thanks for this gay content."
One Twitter supported spidertxm by writing: "Royal couple we deserve." Another fan added, "If this wedding happens, I'm gonna scream."
However, there were a few people who were extremely unhappy with the images and said that the Twitter user should be sued for editing the wedding pictures of the royal members of the British family.
Middleton and Markle were last seen together at the Wimbledon Women's Singles final match on Saturday.