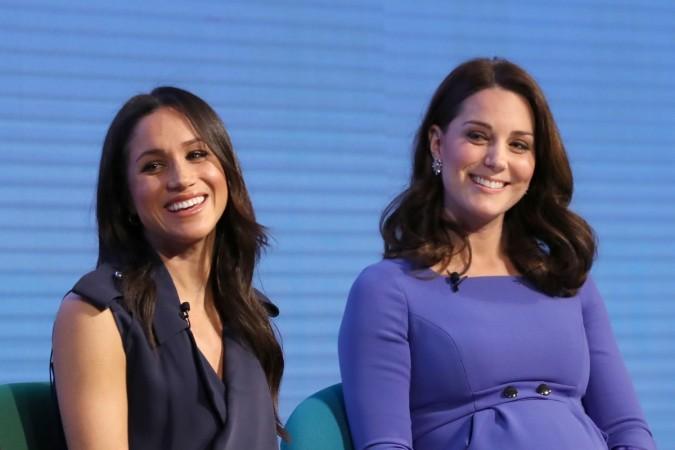 A dubious report previously claimed that Kate Middleton and Meghan Markle are at war because the Duchess of Sussex is stealing the limelight from Duchess of Cambridge and Prince Louis. A new report has further fuelled these speculations by adding that the Queen is now involved in the fight, and has taken the side of newly married actress turned British Royal.
If Life & Style's sources are to be believed, Her Majesty is totally on Meghan's side in the rumoured ongoing feud with Prince Louis' mother. The insider said that Queen is so smitten by Meghan Markle that she's taking her side against Kate Middleton.
"She's beginning to feel more and more shoved out now that Meghan's in the picture," the source claimed, adding that despite Kate being a part of the family longer than Meghan, Kate "isn't as close to the queen as Meghan is now." And this has left Kate "extremely bitter."
The informant further elaborates on the relationship between the Queen and Markle since the latter's wedding to Prince Harry in May.
Since Meghan married Prince Harry, she and the queen have become so close. The queen has really gotten to know Harry's bride and finds her utterly charming. She thinks everything about her represents the future of the monarchy."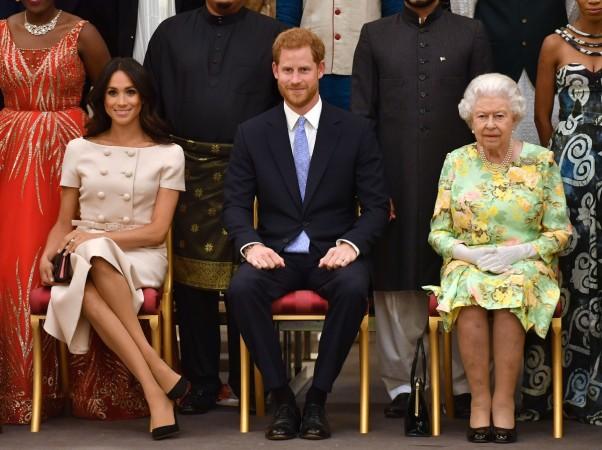 Initial reports about their feud suggested that Kate has cut all ties with the former Suits star. A source told Closer Weekly:
Meghan learned everything from Kate. But since the wedding, Kate feels like Meghan has barely made any effort with her and is more interested in impressing Queen Elizabeth."
"In all fairness, Meghan has been busy. But Kate feels like she's put a lot of effort into their friendship and hasn't gotten much in return. Kate feels left out. [Kate] spent years working on her image as 'the perfect royal,' and Meghan is stealing her thunder," the unnamed grapevine said.
"Since marrying into royal life, Kate no longer has many friends. She really relied on Meghan as a pal and feels utterly betrayed and dropped by her [best friend]. She hasn't confronted Meghan yet, but Meghan can sense something is up. Meghan has gone through enough petty drama with her family. She doesn't need it from her friends," the dubious story quoted a source.