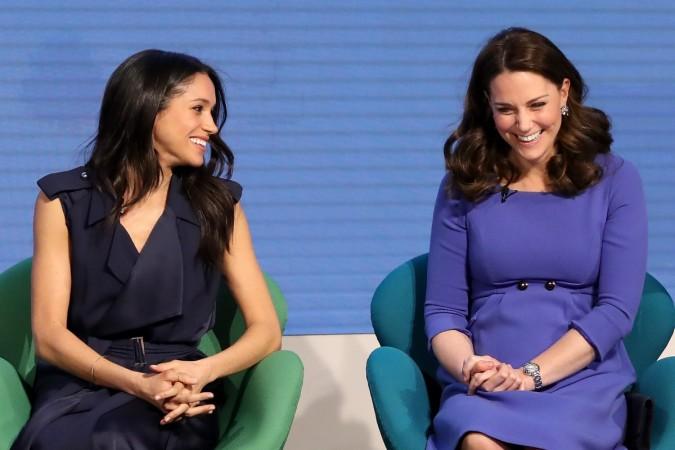 Meghan Markle is doing everything in her control to fit into the royal family. Prince Harry's soon-to-be wife is changing her lifestyle. She has given up social media, is dressing up like a royal and enacting more changes. The former Suits actress has also been cooking for her in-laws and helping Kate Middleton with her third pregnancy.
Sources reveal that Meghan, who is an avid cook, has been hitting the kitchen often and preparing treats for the pregnant Duchess of Cambridge and her children whenever she drops by to visit the family.
"An avid cook, Meghan often pops around to visit with Kate and the kids dropping off treats. Meghan has also been leaning on Kate for advice as she joins the Royal family," sources told Entertainment Tonight.
Meghan is also leaning on the mother of two as she tries to build her life in the UK. "Meghan has also turned to Kate to keep her company as she has less flexibility roaming around freely since joining life as a future member of the Royal Family," the source explained.
She is also apparently trying to adapt to a social media-free life and Kate is being by her side through it all. "Meghan is adapting to a life without her social media accounts, under the constant scrutiny of the paparazzi, with help from Kate."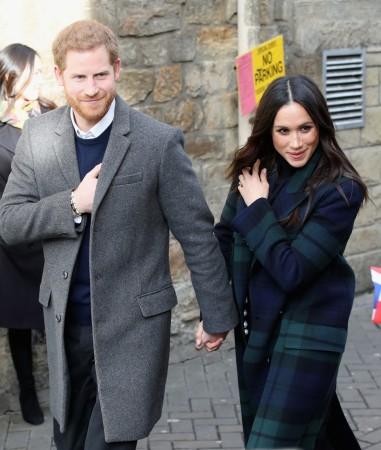 Kate is also trying to be as supportive of the new royal family member as she can, despite having her hands full with the children and the third baby on the way. Insiders revealed: "Kate has been doing whatever she can to help Meghan adjust to life behind Palace walls. Of course with two little ones, and a third on the way, Kate has her hands full, but she's been guiding Meghan on Palace protocol and supporting her."
Aww, now isn't that sweet! Meghan will officially be a part of the royal family May 19, following her nuptials with Prince Harry.