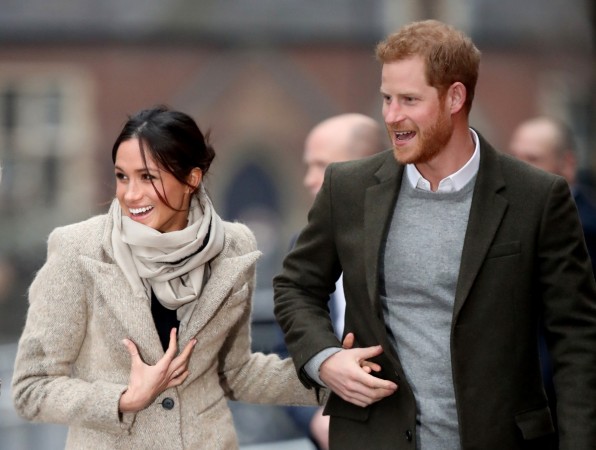 Prince Harry and Meghan Markle will be ringing wedding bells in May and the former US actress has already relocated to the UK and is accompanying Prince Harry at the royal engagements.
Among the many new things that will become part of Meghan's life after the wedding, Harry's soon-to-be wife will also receive a new title once she joins the royal family. Like Kate Middleton, who after marrying Prince William, was crowned as the Duchess of Cambridge, Meghan will also be named the Duchess.
Meghan could be bestowed with the title, Duchess of Sussex, The Telegraph reports.
As per the tradition, the monarch confers the men of the royal family on the day of their wedding. The title of Duke of Sussex is reportedly vacant and Harry could most likely be chosen for it.
The UK news outlet reveals that there was a Duke of Sussex in the past who was married twice. But his weddings were not approved by George III thus making his title unlawful.
The monarch bestows titles on people who have been loyal to the crown. These titles are given in exchange of land or money. Sometimes, these titles are also inherited directly from ancestors.
The royal family gives five titles, duke being the highest title followed by marquess, earl, viscount, and baron for men, and women are presented with titles of the duchess, marchioness, countess, viscountess, and baroness.
But before Meghan takes on the title of the Duchess, The Sunday Times reports that the actress will be baptized and the ceremony will take place this month. Meghan will join the Church of England a couple of months before the wedding date.
The ceremony will reportedly take place in a chapel at Kensington Palace in March. The date of the ceremony is still unknown. Her parents will be present at the ceremony. Meghan was raised as a Protestant and attended a Catholic school.
Harry and Meghan will walk the aisle on May 19.