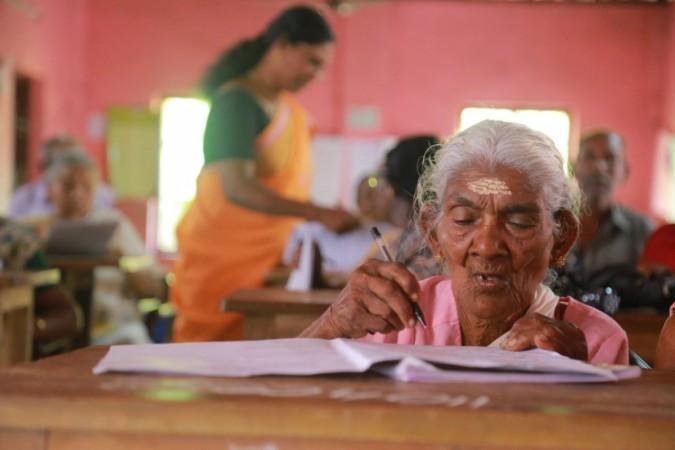 At the age 96, Karthiyani Amma is the oldest candidate in Kerala to pass the literacy examination organised by the Kerala State Literacy Mission Authority.
She passed with 98 per cent marks and received her certificate from Kerala Chief Minister Pinarayi Vijayan in a ceremony held at his conference hall on Thursday.
Hailing from Alapuzha, Karthiyani Amma is part of the Aksharalaksham project which has a goal of achieving 100 per cent literacy in Kerala, reports The Times of India.
As per UNESCO guidelines, our state has achieved hundred percent literacy. But 2011 census identified 18 lakh illiterates in the state. The Aksharalaksham project aims to educate these people to achieve hundred percent literacy target," said the statement from Kerala State Literacy Mission Authority said, reports TOI.
After passing the test, she is now eligible to appear for classes equivalent to class four and can study up to higher secondary.
The report goes on to say that 43,330 candidates appeared for the examination and 42,933 people passed it.