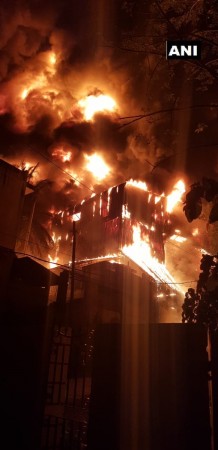 A major fire broke out at a plastic manufacturing unit in Kerala's Manvilla on Wednesday night, October 31. The fire broke out around 7 pm at family plastics unit as over 140 employees who were working under the night shift were soon evacuated safely from the place.
Three people suffered respiratory issues due to inhaling the toxic fumes. They were soon rushed to the nearby hospital.
No casualties have been reported. At least 30 fire tenders reached the location to douse the fire.
Three buildings of the family plastics unit have been completely damaged. There has been a loss of Rs 400 crore to the company, said reports.