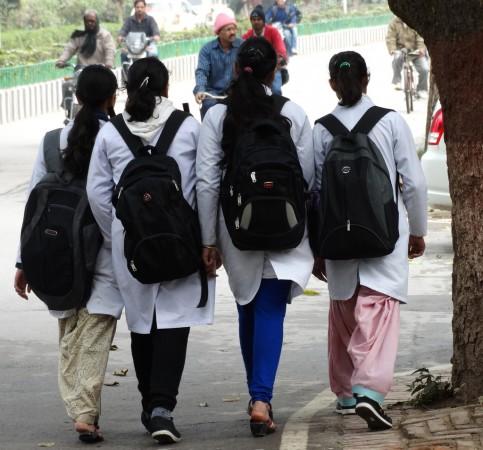 Medical graduates from abroad cannot practice in India despite having a medical degree unless they clear the Foreign Medical Graduates Examination (FMGE), a screening test conducted by the Medical Council of India twice a year.
Every year more than 5,000 young aspirants opt for medical degrees abroad because of low cost and ease of admission, among other reasons. But upon their return to India, they are considered less meritorious hierarchically than home-grown medical graduates.
The test applies to graduates from institutions in countries like Nepal, China, Ukraine, Russia, Bangladesh, Kazakhstan and the Philippines. While China is the most sought-after destination, some even go to Pakistan.
Between 2012 and 2014, graduates from Bangladesh performed the best, with 31 per cent clearing the test. About 18 per cent fresh graduates from countries like Armenia and Kyrgyzstan are able to make the cut. More than 10,000 candidates appear for FMGE, each year. In the June 2014 exam, only five per cent could clear the test. In June this year, the figure was slightly more with 26 per cent students passing the exam.
"People think we did not have the merit to study medicine but partied and came back with easy degrees. This is not true. Education standards there are better than most private medical colleges in India and even some government ones," said Dr Saurav Awasthi, an MBBS now employed at a government hospital in Delhi. He is now a leading member of All India Foreign Medical Graduates Association, which works for the rights of students like him.
While the medical graduates from other countries want the government to make the test compulsory for all graduates, including those from Indian colleges, Dr Yatish Aggarwal, an advisor to the National Board of Examination that conducts FMGE, points out that less number of foreign graduates pass the test.
"A few years ago, following protests by foreign graduates over low pass percentage in FMGE, we asked some final-year students from Maulana Azad Medical College and Vardhman Mahavir Medical College to take the test without prior notice. Nearly 80 per cent of them qualified. Less than 20 per cent of the foreign graduates made it," he said.