The Kolkata police arrested a "fake" doctor Friday, March 16, after a teen he was tending to died in the ambulance on the way to the hospital. The ambulance driver too has been taken into custody.
The man, initially thought to be a doctor, was hired for Rs 8,000 to accompany Arijit Das to the hospital in an ambulance. The 16-year-old, who was set to take the board exam, was suffering from high fever and back pain and was being taken to Kolkata from Burdwan. However, it was later found that the man in a doctor's coat was, in fact, an air conditioner mechanic.
No relatives were allowed to accompany the boy to the hospital in Kolkata and were told that the doctor would not want the family to travel in the same ambulance. "The family was told that a doctor of this stature does not allow relatives to travel in the same ambulance," an officer told the Telegraph India.
The ambulance reportedly also did not have a proper life support system due to which the condition of the boy deteriorated. "During the journey, the condition of the patient deteriorated allegedly due to insufficient life support system at the ambulance and negligence on the part of the driver and the fake doctor. The fake doctor repairs AC machines," the Indian Express quoted a police officer as saying
When the ambulance finally reached the Rabindranath Tagore International Institute of Cardiac Sciences in Calcutta, the boy was declared brought dead. It was only then that Arijit's family got suspicious and questioned the "doctor."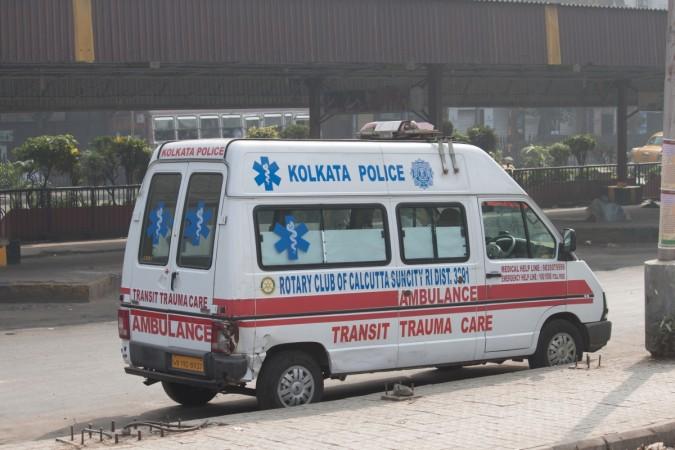 "I asked the 'doctor' in the ambulance his name and registration number so I could check his details on the Net. He fumbled and said, 'Sanjay Biswas'. But when I grilled him about Arijit's medical condition, he said he was a 'technical person'. After five minutes, he said he was an AC mechanic," Arijit's uncle Subhendu Mandal told the Telegraph.
After a preliminary investigation and a complaint made by the boy's father Ranjit Das, the mechanic was identified as Sheikh Sarfarazuddin. He and ambulance driver Tara Babu Sha have now been charged with causing death due to negligence, cheating, threatening to cause death or grievous hurt, and common intention.
On questioning, Sarfarazuddin told the police that he had worked with doctors earlier and knew the procedure. "He (the man in the ambulance) said he had worked with doctors and could carry out instructions to operate oxygen cylinders on patients," a police officer said. "He claimed he had worked as an AC mechanic and had thus learnt to handle gas cylinders. We are verifying all the claims."
Meanwhile, this is not the first such incident in West Bengal. In June 2017, at least 10 "doctors" from well-known hospitals were arrested for practising with fake degrees.