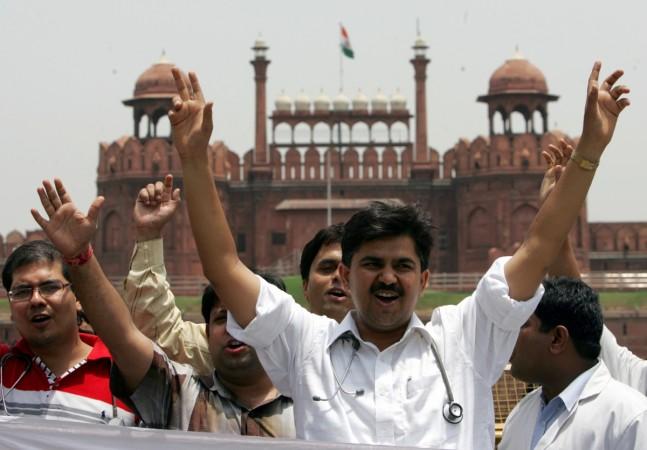 Doctors from Maulana Azad Medical College (MAMC), New Delhi, and affiliated colleges are likely to take up the matter of alleged undue interference by the Delhi government in the daily affairs of hospitals with Lieutenant Governor Najeeb Jung today.
The Delhi health ministry had recently earmarked space in the Lok Nayak Hospital (affiliated with MAMC) for setting up an office of director general of health services (DGHS).
The Delhi government's decision of May 31 has, however, irked the doctors who termed it as a "final insult," the Indian Express reported.
The doctors alleged that transferring the DGHS office to Lok Nayak Hospital will be a compromise with the patients' safety and quality healthcare. They said that as a result of the decision, the emergency and trauma centre of the hospital would have to be shifted to the new block where the oxygen pipeline is still not available, according to India Today.
The faculty from MAMC and all the affiliated hospitals, including Lok Nayak, GB Pant and Guru Nanak Eye Centre, decided to approach the LG against what they termed as an 'unprecedented act'.
The health department, meanwhile, distanced itself from the order and said that nothing has happened on the ground.
"Nothing has been finalised as of now. The final decision will be taken after consultation with the doctors and authorities from the Lok Nayak hospital. As of now, nothing like this is being implemented in the hospital. Doctors have not approached us on the issue. We don't have any wrong intentions," a Delhi government spokesperson was quoted as saying by India Today.