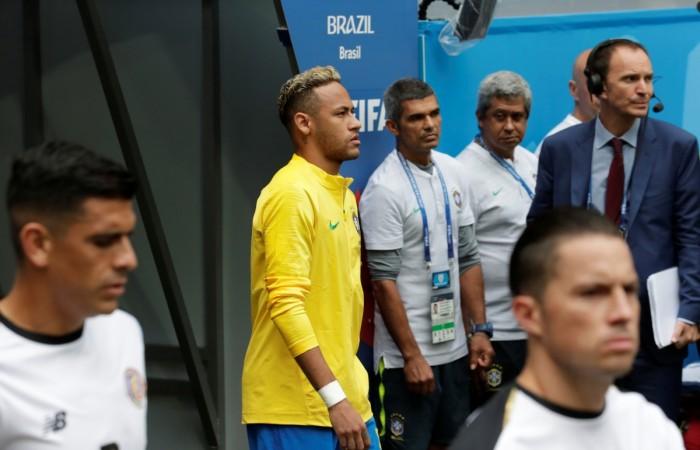 When 11-year-old Nathania John K had applied for a contest that tested many kids' football skills from India, little did she know that a month later, she would be leaving her imprint on the 2018 FIFA World Cup in Russia.
Nathania was the only girl among 50 other contenders who were shortlisted from a pool of 1,600 participants. Organised by FIFA's official partner, Kia Motors, the Official Match Ball Carrier (OMBC) programme was judged by the captain of the Indian football team, Sunil Chhetri.
Following her selection through the programme, Nathania was flown out to Russia on Thursday, June 21, reports The Times of India.
"I am still in a daze. It is very unusual for an Indian to participate in the World Cup," the Class VI student from Rishi Valley School was quoted as saying by TOI.
I play as a center-forward for my senior school team and have been going to several camps in Coimbatore to hone my skills for the last two years. So I was at ease when they asked me to show my dribbling, juggling and penalty shooting skills. I have seen that girls don't play much football in India. So I hope that my selection opens the window for girls to take up football."
Nathania, who aspires to be a professional footballer, is a huge fan of Argentine star Lionel Messi and her favorite club is Barcelona. Although she could not become the ball carrier for an Argentina match, she is still looking forward to meeting several football stars like Neymar, Coutinho, Marcelo and Keylor Navas.
Interestingly, Nathania was not the only Indian kid who was a part of the FIFA World Cup in Russia.
Just a couple of days ago, a 10-year-old boy from Bengaluru carried the ball for Belgium vs Panama match that took place on June 18. Rishi Tej created history by becoming the first ever ball carrier from India in a FIFA world cup match.