After a comprehensive win against West Indies in the first Test match at Rajkot, the Indian management can now experiment with the batting order in the second Test and give Mayank Agarwal the green flag to give an account of himself.
If visuals from the practice sessions are anything to go by, Mayank might be handed a debut in Hyderabad as the Indian management are very keen to see him before they embark on the Australian tour.
Virat Kohli, who could be rested for this match, had said before the first Test match that they are looking to give almost all the young players the freedom to express themselves and hence, one believes that the team could go in with all three openers.
Rahul has to deal with the incoming ball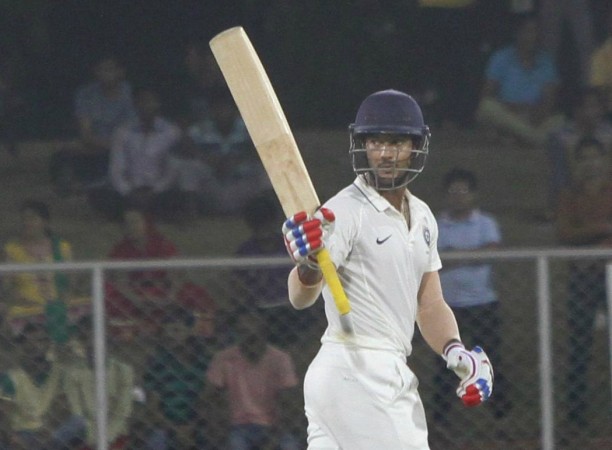 Prithvi Shaw impressed on his debut and should walk out to face the new ball with KL Rahul. For Rahul, this will be another test as he failed in Rajkot and hence, it could be chance to get back the confidence before he takes on the likes of Mitchell Starc and Josh Hazlewood.
Also, Cheteshwar Pujara, who looked the best batsman in England after Kohli, could be rested as he showed in Rajkot that he is in form and one would only hope, that his form remains the same when India travel Down Under.
There is a worry around the tendency of KL Rahul and his ability to deal with the incoming ball. This was a big problem for him in England, when he was troubled by the seamers. He fell to Shannon Gabriel in the first Test with the ball that decked back in and this could be another problem area for him to sort out.
Also, what will be the composition of the bowling attack remains a question. Will India go in with three spinners or will they give a go-ahead to Mohammed Siraj in his home territory? The spinners were too spicy for the Windies and India would do well to test Siraj out before they make a decision on him flying to Australia.
It is a very sweet headache for the management to have, and we will only have our answers a day before the Test.