The Committee of Administrators (CoA), comprising of chief national selector MSK Prasad, captain Virat Kohli, Test vice-captain Ajinkya Rahane and head coach Ravi Shastri, will meet before the second Test against West Indies to take stock of the dismal performances of the Indian Test side this year.
The meetings with the management and the selector are scheduled for October 10 and 11, with the game against Windies commencing from October 12.
Despite being the number one Test side in the world, the Indians lost series to South Africa 1-2 and went down fighting 1-4 against England last month.
Though they were equipped with experienced players, Kohli's men were unable to rally around their skipper, and were found lacking in technique and temperament in foreign conditions.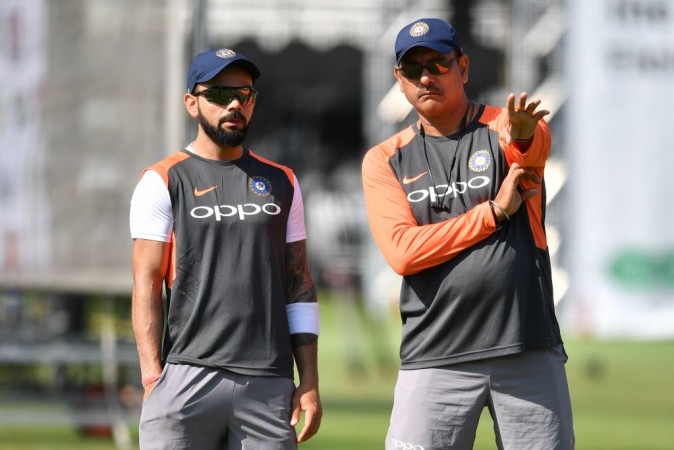 Despite the embarrassing defeats, both Shastri and the captain had remained adamant that the current team were better than their predecessors.
"If you look at the last three years, we have won nine matches overseas and three series. I can't see any other Indian team in the last 15-20 years that has had the same run in such a short time," the coach, who had edged out Anil Kumble from his post, had mentioned after India lost the fourth Test at Southampton.
Incidentally, the three series win came against Sri Lanka (two) and West Indies (one), countries that are struggling to stay afloat in international cricket recently.
Kohli too remained defiant in his assessment of his side after the series loss, mentioning how he believed that the Indian team was the best that was fielded in the last 15 years.
However, the CoA will take into account the repeated batting slumps this year in games that have been played overseas.
A huge furore was created when the Indians landed in South Africa just days before the first Test and hence, the Test squad was sent to England earlier to acclimatize to the conditions. However, recurrent failures with the bat, including the inability to chase down 194 in the first Test at Birmingham, was deemed as "unacceptable" by Prasad.
In order to avoid further embarrassment when India tour Australia for what will be a grueling four-Test series, the team appraisal is likely to hold immense significance.