It was a sorry display by West Indies as they never were in the game, nor did they display any fighting ability as they caved in twice on a pitch which was not perfectly fine for batting.
Sustained pressure by the Indian bowling attack and some indiscrete batting by the visitors hastened the end and now West Indies need to go back to the drawing board and reflect on their strategies and team combinations.
Indian captain Virat Kohli was pleased with the performance of his side and praised the all-round effort of his men.
'Prithvi grabbed his opportunity with both hands'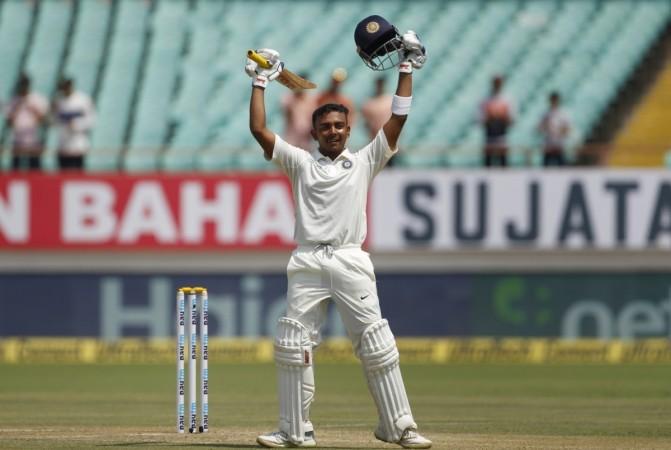 "Happy that the guys put in a clinical performance. Especially delighted for Prithvi and Jaddu. The way Prithvi dominated on debut was great to see. He just grabs his opportunity with both hands. Exciting to see from a captain's point of view. Jaddu as well, he's scored important runs for us in the past. We believe he can change games for us. Pretty good," Kohli said after the match.
Kohli spoke about the conditions and said that it was very different from England and his team knows how to adapt and perform in India.
"Don't think you can compare the two conditions. That was a bigger challenge, something we don't experience day in and day out. Guys understand how to play in these conditions and they were clinical," he added.
The Indian spinners were too hot to handle for West Indies and captain Kohli reiterated the fact that the tweakers hold all the aces in these conditions.
"Spinners are clinical in these conditions anyway. Kuldeep outstanding in the second innings, Ashwin in the first. Over rates had to do a bit with the umpires who were pushing us, not allowing us to drink water. Spinners bowl so much in India, we're never going to fall short of the overs anyway," he signed off.