It has been a dream start to the career of young Prithvi Shaw. A century on debut and has looked solid at short leg. He became the youngest Indian player to score a century on debut and has drawn praise from several cricket greats.
Sachin Tendulkar, who has been a vocal admirer of Prithvi, has said that the young man has plenty of talent and this should hold him a great shape for the future.
"I'm sure it must be extremely relieving that he's been able to get a big score in his first outing," Tendulkar told Times of India.
'A century seals all the doubt'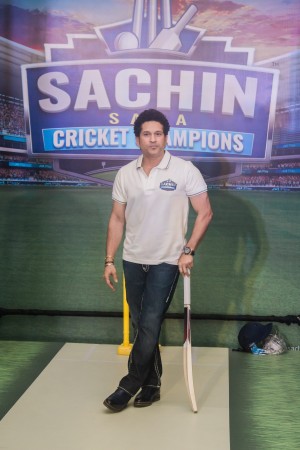 "A big question mark always is 'a guy has done well at the domestic level, now will he be able to do the same at the international level?' However talented the guy is, there is always a question mark. And a century kind of seals it. The figure is magical," he added.
Sachin also said that the expectations will now be very different as the first hurdle has been crossed and the young man has announced to the world that he belongs at this level.
The master batsman also said that Shaw is an extremely fast learner and this has been his biggest strength, which will always help him overcome any obstacles.
"If you want to succeed at the international level you've got to be a fast learner. And Prithvi is a very good learner. When somebody has to perform and sustain at this level, and play cricket at different conditions across the world for a long time to come, adaptability becomes the critical factor. I feel he has the knack to adapt to different situations and conditions. To me, that is Prithvi's biggest strength," Sachin said.
Sachin spotted Prithvi very early in his career and said that what impressed him the most was his hand-eye coordination and his ability to strike the ball.
"The way he picked up the line and the length. It was really exceptional. At that age, no one can generate power. That comes with age. But technically how many guys are so correct. I could see that he had that natural talent, a gift and I felt not many guys have that," he assessed.