What is better than buying an Apple product such as a brand new iPhone or an iPad? Buying the premium products at a discounted price. If you agree, an abundance of disappointment is to follow soon as Apple is going to end the massive discounts you get on iPhones and other Apple products in India.
While it may be hard to comprehend for some, this is Apple's new sales strategy to retain its marquee status in India. The decision comes after Apple's previous strategy to boost market share with discounts on products did not yield favourable results and its growth was stagnant for over half a decade.
It's not clear how such a change in the strategy would help Apple beat its single-digit market share, but the company's Indian sales division is being restructured in order to achieve better results. Apple's strategy to attract Indian consumers with discounts was implemented by the former head of sales, Sanjay Kaul, but the new strategy is spearheaded by his successor Michel Coulomb.
"Apple also felt the earlier strategy had diluted the brand's 'premiumness' and led to a decline in average selling price when competition in the Rs 30,000-plus Indian smartphone market is at an all-time high led by Samsung, One-Plus, Google, and now even by brands like Xiaomi and Oppo," sources told Economic Times.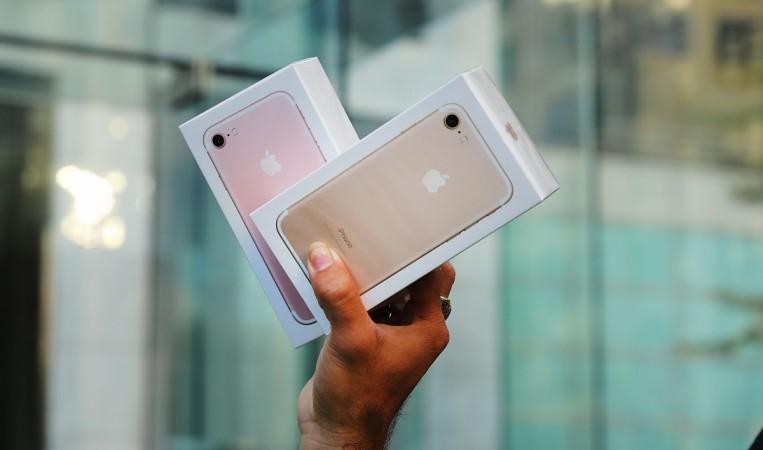 Apple has an audit team in place to closely watch discounts on iPhones and other products. By randomly picking products from the market, Apple's new audit team under CFO Gaurav Duggal will make sure distributors and retailers comply with the company's sales processes.
Under the new strategy, retailers will be penalised for procuring stocks from wholesalers that sell Apple products at a discount. In an event of doing so, retailers will be stripped off any offers such as EMI and cashbacks to consumers and in worst case scenario, get blacklisted from future supplies.
While the former strategy favoured online sales, Apple is shifting consumers' attention to exclusive stores that can provide a complete sales experience. The move comes just a month after Apple decided to end its distributions with three of the distributors in the country, including Brightstar, Rashi Peripherals and HCL Infosystems by next March. Ingram Micro and Redington will continue to be the official distribution partners for Apple in India.
According to ET, Apple has also linked retailers billing systems with a distributor, which is to ensure products are not bought from unauthorised sources.
The change in strategy comes at a crucial time for Apple. As Gizmodo reported, Apple also lost three key sales executives in India, namely Rahul Puri – the head of national sales, distribution and operator business, Jayant Gupta – head of iPhone sales, modern trade and Apple Premium Retail stores, and Manish Sharma – national sales head for telecom.
It remains to be seen how the new sales strategy and a top-level rejig helps the renowned iPhone-maker increase its market share from two-three precent. From a consumer point of view, are you ok with Apple's decision to end discounts on its products to retain its "premiumness"? Share your thoughts with us.