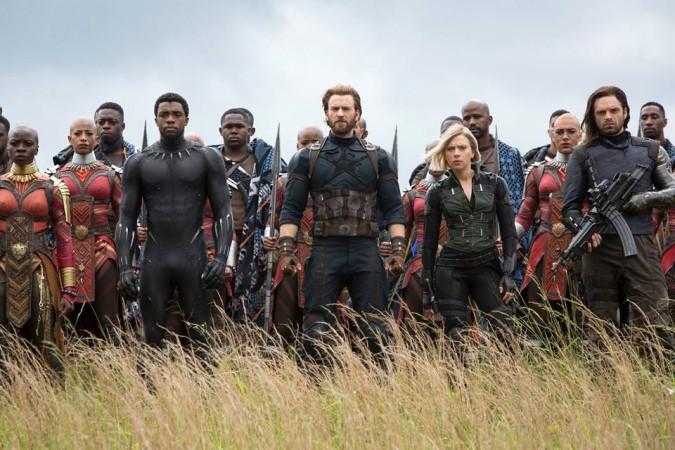 It will be long before Marvel Studios gives fans the title or trailer of Avengers 4. However, the studio recently shared a footage from the Avengers: Infinity War sequel and it was loaded with a few spoilers.
Attendees of the ongoing CineEurope in Barcelona were given the special preview of the untitled Avengers movie and they took to social media platforms to reveal crucial spoilers.
According to eyewitnesses, the footage featured Captain Marvel, Iron Man, Ant-Man and also gave a glimpse of Hulk's new armour. Due to tight security, attendees were not allowed to take any recording device, including their phones, inside the hall.
But several attendees gave fans a second-hand description of what they saw. A fan took to Reddit and shared that Captain Marvel footage featured the new superhero from behind-the-scenes. But an unnamed crew member said, "Captain Marvel is about to take the lead in the entire Marvel Cinematic Universe."
Apart from that, the online user also revealed that there is a scene featuring Iron Man and Ant-Man in conversation about a new technology that would help the Avengers to "go to multiple realities and collect the Infinity Stones."
Judging by the description, the Avengers could be time travelling or working in an alternative dimension to bring back the universe to a balance. The description also explains the blue band we saw in the Avengers 4 leaked photos.
In the leaked photos, Avengers like Iron Man, Captain America, Ant-Man and more were seen sporting a blue belt. That paved way for speculations about a new technology being introduced in the Avengers movie.
ATENCIONNN

En reedit se ha filtrado una potencial filtración sobre el material filtrado de #Avengers4 en la #CineEurope2018

Resumiendo trata sobre Tony Stark y AntMan hablando de un dispositivo que les permita viajar distintas realidades obteniendo las gemas del infinito. pic.twitter.com/1RHgb63WI3

— MarvelFlix (@MarvelFlix) June 13, 2018
Another user took to Twitter to confirm that Hulk is about to get an upgrade from a shirtless Avenger and granted an armour in Avengers 4.
Including Hulk's new armor.

— Nikita Byrkin (@mrbyrkin) June 14, 2018
In Infinity War, Hulk had a minimal role to play. After his fight with Thanos at the beginning of the movie, he kept away from the war at Wakanda. Going by the scriptwriters and directors statements that the characters who did not get enough storyline in Infinity War will be on the forefront in Avengers 4, it looks like Hulk could be one of the Avengers who will take a lead in the Marvel movie.
Avengers 4 releases on May 3, 2019.