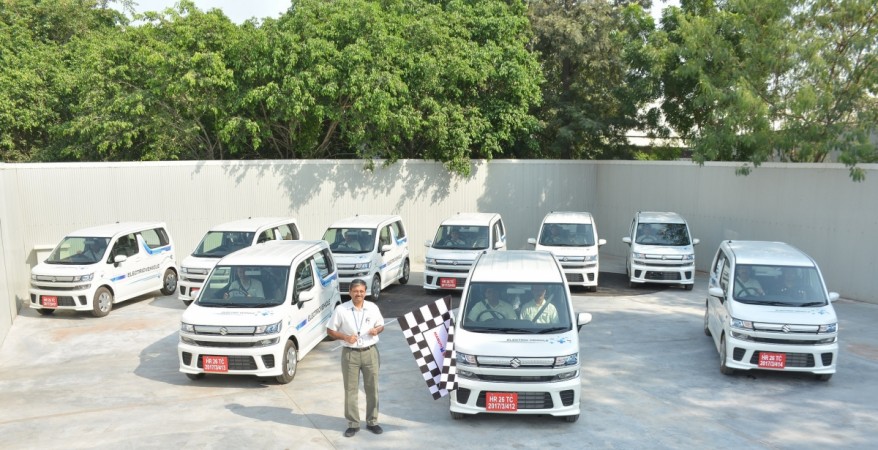 Maruti Suzuki, India's largest carmaker, is all set to embrace the paradigm shift in motoring the electric vehicles. The Indo-Japanese had announced that it plans to roll out electric vehicles in India in 2020 at the MOVE Global Mobility Summit last month in Delhi. In line with the goal, the company has now flagged off proto-type electric vehicles for a field test.
Maruti Suzuki's Senior Executive Director (Engineering), CV Raman flagged off the prototypes' test run from the Company's Gurugram facility on Tuesday. The company has readied 50 units of the next generation WagonR based electric vehicles for the test. The Electric Vehicles have been developed exclusively by Suzuki Motor Corporation, Japan and built at Maruti Suzuki, Gurugram facility.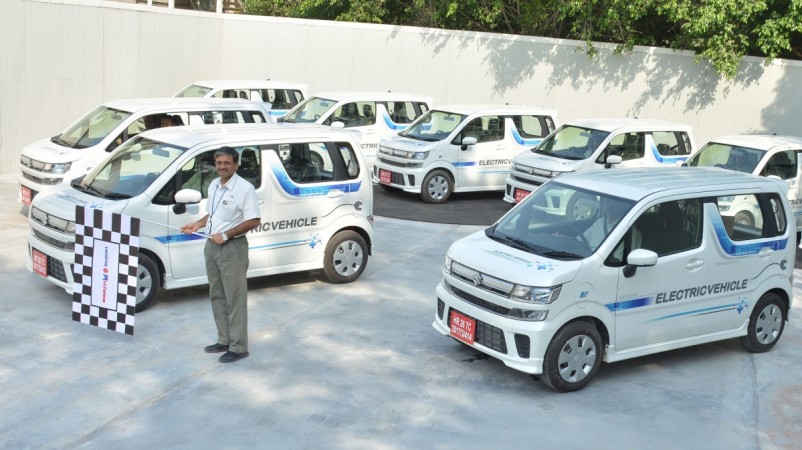 The 50 test prototypes will now traverse through multiple terrains and climatic conditions in every nook and corner of the country. The test run will help the company get valuable insights that will help in validation and successful launch of electric vehicle technology in India, Maruti Suzuki added.
Maruti Suzuki Electric Vehicle Prototype
Maruti Suzuki revealed the EV prototype at the MOVE summit in Delhi during September. The all-electric prototype is based on the Japan-spec WagonR, which is based on the Heartect platform that also underpins the Baleno and Dzire on sale in India at present.
The prototype also takes its inspiration from the Suzuki Solio. The prototype is believed to have an electric range of 200-220 kms per charge. Maruti Suzuki is tight-lipped about the other technical details of the vehicles.
Maruti Suzuki has big plans to be the leader of the electric vehicle segment of India. Suzuki tied up with fellow Japanese automaker Toyota Motor Corporation (TMC) last year for a cooperative structure for introducing electric vehicles (EVs) in the Indian market.
Under the plan, Suzuki will produce EVs for the Indian market and will supply some to Toyota. In return, Toyota will provide technical support.
In addition, the duo will also look into the establishment of charging stations, human resources development that includes training for after-service technicians and developing systems for the appropriate treatment of end-of-life batteries.