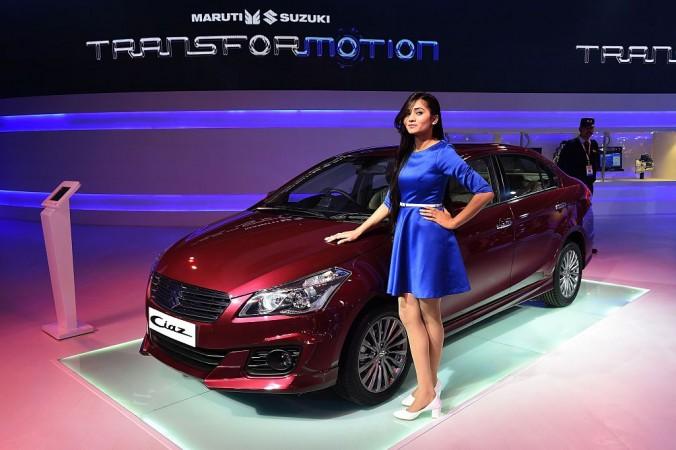 The top 10 most valuable auto brand list has been revealed by BrandZ
Maruti Suzuki is ranked ninth ahead of Volkswagen
Toyota leads the pack followed by Mercedes-Benz and BMW
BrandZ, a brand equity database managed by the marketing firm Millward Brown conducts the global survey every year which ranks companies according to their brand value. In the latest 2018 report, Maruti Suzuki has managed to break into the global top 10 list for the auto sector.
Maruti Suzuki — the Indo-Japanese outfit — is the ninth most valued auto brand according to BrandZ survey. India's largest carmaker, valued at $ 6,375 billion, beat Volkswagen (the brand, not the group) which ranked tenth on the list and is valued at $5,986 billion.
The feat is not surprising considering the robust sales of Maruti Suzuki cars in India even though the brand is getting featured in the top 10 list for the first time. The carmaker has an enviable nearly 50 percent market share in the Indian automobile industry.
Maruti Suzuki has sold a total of 16,02,522 cars in 2017, registering a double-digit growth once again. To put it into perspective, the company is gaining about three buyers each minute, selling 4,390 cars every single day in 2017.
According to BrandZ, the new premium dealership chain 'Nexa' is the key contributor that aided Maruti Suzuki to the ninth spot in its list. Premium dealerships selling affordable luxury models through Nexa met the aspirations of the rising middle class, particularly young people, the report added.
Japanese auto giant Toyota tops the list with a value of a whopping $ 29,987 billion. The company also registered 5 percent growth in the brand value compared to 2017. German carmakers Mercedes-Benz and BMW are in the second and third sport, respectively, and both the premium brands increased the brand value against 2017.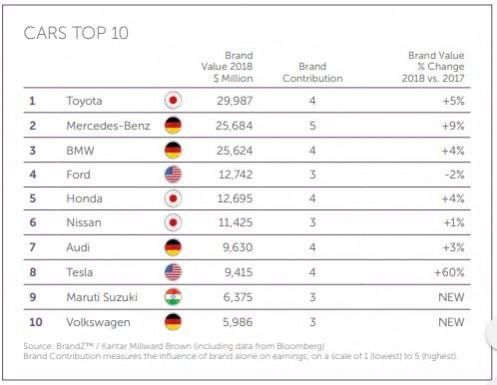 Ford has been ranked fourth while it is the only brand in the list that showed a dip in value by two percent. Japanese carmaker Honda and Nissan are placed fifth and sixth on the list followed by Audi.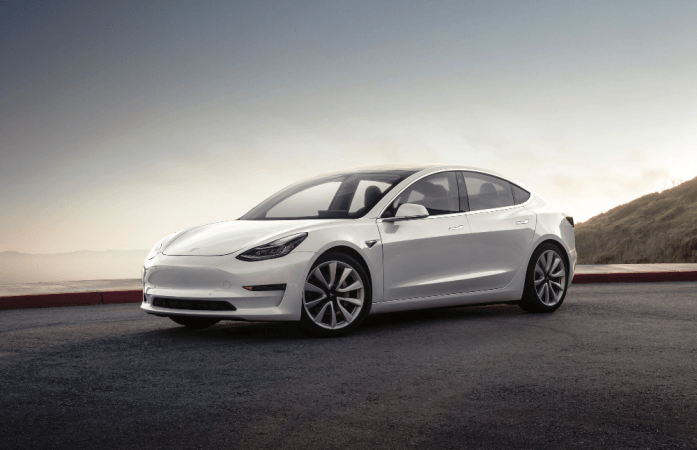 Meanwhile, American premium electric carmaker Tesla witnessed a huge jump in the brand value. Helmed by Elon Musk, the company ranked eighth with a massive 60 percent growth in the brand value compared to last year. The Model 3, Model X and Model S maker has been valued at $ 9,415 billion.