Many rivers in Uttar Pradesh are in spate following heavy rains in the past 48 hours. Rivers Ghaghra and Saryu are flowing much above normal level while Rapti has breached the danger-mark severing connectivity in parts of Gonda district, an official said on Wednesday, July 4.
The Rapti was flowing above the danger mark in Balrampur that has resulted in over 80 villages being marooned, the official told IANS.
The Gonda district administration has asked people living near the river to go to higher and safer grounds due to the embankment being inundated. It has been raining over Rapti river since Monday, causing it to flow 0.28 meters above the danger mark.
A total of 18 flood posts have been established in the district, while two platoons of the Provincial Armed Constabulary (PAC) have also been requisitioned.
Rivers Ghaghra and Saryu are also in spate in Bahraich district, posing a threat to at least 70 villages in the Shivpur block, the official said.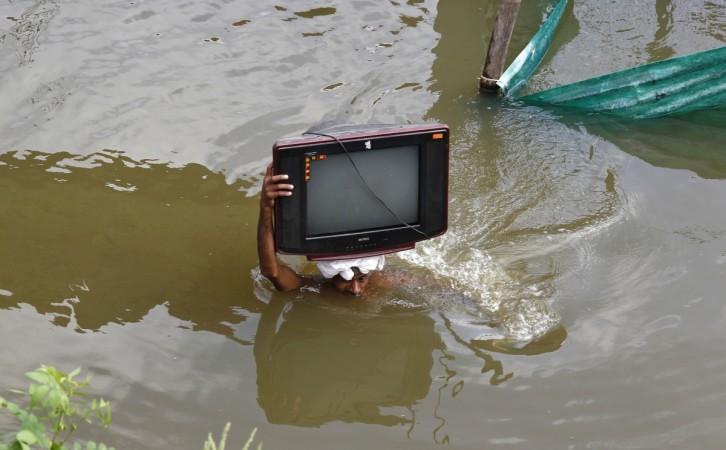 Meanwhile, vehicular movement in the Nanpara-Rampur Dhobiyahar area has been affected due to a large section of the road being washed away. The Sharda river in Lakhimpur has also breached its banks.
Several rain-fed canals in Baruni, Nakati, Kawahi, and Kataha too are overflowing.
In central and western part of the state, though, has witnessed no rains. Although at some places the mercury dropped following drizzling. In other places, including the state capital, high humidity levels persist. The Met department predicts the rains only after Thursday.
A cyclone alert has been issued in Gujarat and Maharashtra as heavy rains continue to lash the western coast.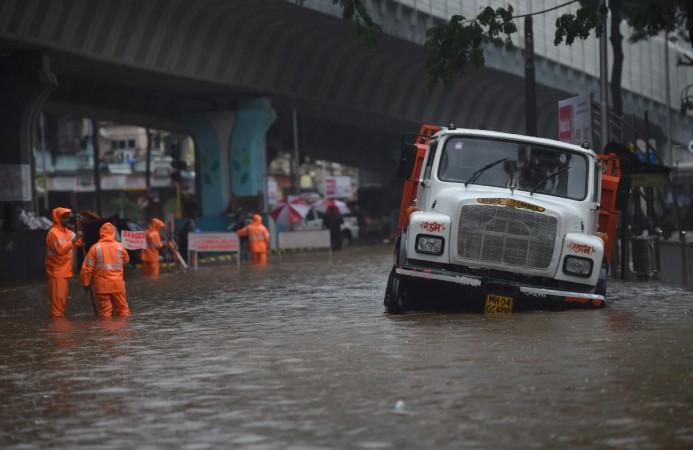 Mumbai, especially, remains severely affected due to failing infrastructure in light of the heavy downpour.
Last week, the Met department said that the monsoon had arrived 17 days early, bringing much-needed rainfall to various parts of the country. The heavy showers have come as a blessing for the south Indian state of Karnataka. With reservoirs filled to the brim, CM HD Kumaraswamy had announced last month that the state will be able to share water with Tamil Nadu.
Meanwhile, the Kashmir valley too had to face the wrath of rain Gods following the recent flooding of the Jhelum river.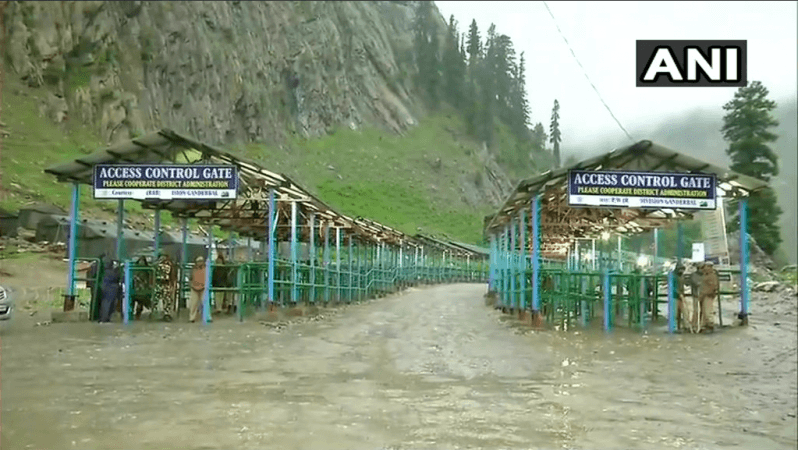 Rains have also wreaked havoc in Northern and North-Eastern India, with flooding resulting in thousands of homeless people in Tripura and Manipur, while the Amarnath Yatra in Kashmir has been suspended.