The Indian Meteorological Department has issued an alert of cyclonic circulations over the northeast Arabian Sea off north Gujarat coast at upper levels and the east-central Arabian Sea off south Maharashtra coast in a higher level.
Mumbai and Gujarat weather this week
The weather department has predicted that heavy to very heavy rains will lash the west coast of India.
"The off-shore trough at mean sea level from south Gujarat coast to north Kerala coast now runs from south Maharashtra Coast to Kerala coast. This situation is very likely to cause heavy to very heavy rainfall along the west coast of India and parts of Gujarat on day 1," the Mumbai weather department said in an official statement.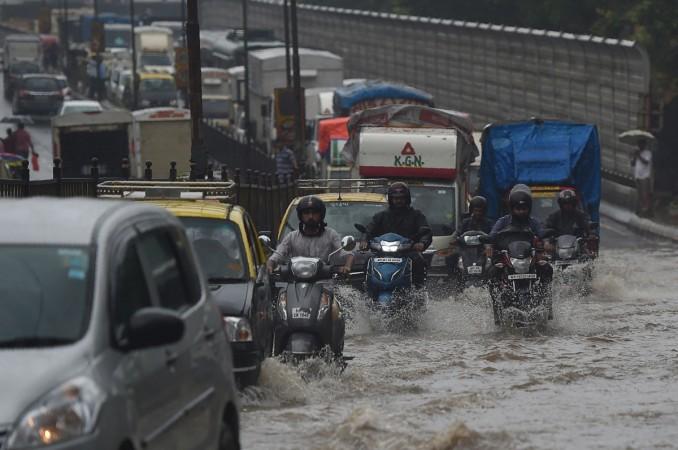 The next day, rainfall will decrease over the western coast.
"With the northward shifting of the monsoon trough, weakening of the off-shore trough is likely, leading to a reduction in rainfall amounts over the west coast. The significant rainfall area is likely to be the southern peninsular region only on day 2," it added, reported ANI.
Mumbai and Gujarat had experienced incessant rainfall in the last week too. According to the IMD, the heavy downpour was a result cyclonic circulation.
"Synoptic analysis indicates that the offshore trough at mean sea level runs from south Gujarat coast to Kerala coast. A cyclonic circulation lies over south Konkan and its neighbourhood and another cyclonic circulation lies over north Konkan and adjoining south Gujarat," an IMD official had said.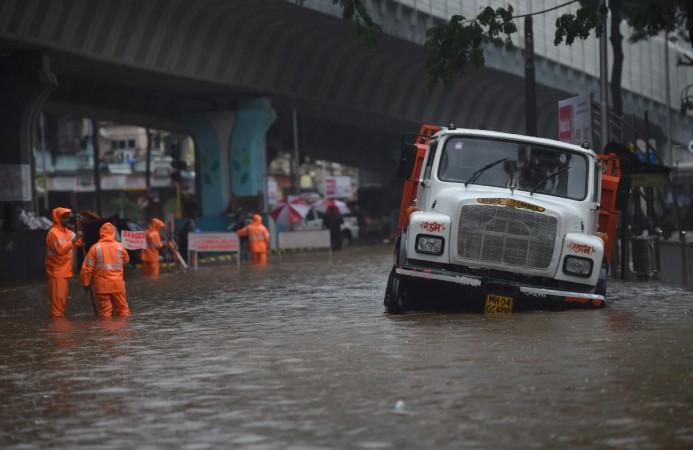 The heavy rainfall had caused water logging in several parts of Mumbai, had uprooted trees, submerged railways tracks and had also led to the collapse of a boundary wall in Antop hill.
Apart from Mumbai, several other parts in India will also receive rainfall ranging from heavy to very heavy rainfall.
Here is the weather forecast for the next five days:
| | |
| --- | --- |
| Date | Weather forecast |
| June 30 (Day 1): | Heavy to very heavy rain at isolated places very likely over Assam Meghalaya, Uttarakhand and Coastal Karnataka; heavy rain at isolated places over Arunachal Pradesh, Sub­Himalayan West Bengal & Sikkim, Uttar Pradesh, Punjab and Kerala. |
| July 1 (Day 2): | Heavy to very heavy with extremely heavy rain at isolated places very likely over Assam and Meghalaya; heavy rain at a few places with very heavy rain at isolated places very likely over Uttarakhand and East Uttar Pradesh; heavy to very heavy rain at isolated places over Arunachal Pradesh, Sub­Himalayan West Bengal and Sikkim and West Uttar Pradesh. Heavy rain at isolated places over Nagaland, Manipur, Mizoram and Tripura, Bihar, Haryana, Chandigarh & Delhi, Himachal Pradesh and Coastal Karnataka. |
| July 2 (Day 3): | Heavy to very heavy with extremely heavy rain at isolated places likely over Assam and Meghalaya; heavy to very heavy rain at isolated places over Arunachal Pradesh, Sub­Himalayan West Bengal and Sikkim, Uttar Pradesh, Uttarakhand; heavy rain at isolated places over Nagaland, Manipur, Mizoram and Tripura, Bihar, Punjab, Himachal Pradesh, Konkan, Goa and Coastal Karnataka. |
| July 3 (Day 4): | Heavy to very heavy rain at isolated places likely over Assam and Meghalaya, Sub­Himalayan West Bengal and Sikkim and Konkan and Goa; heavy rain at isolated places over Arunachal Pradesh, Nagaland, Manipur, Mizoram and Tripura, Gangetic West Bengal, Odisha, Bihar, Punjab, Jammu and Kashmir and Coastal Karnataka. |
| July 4 (Day 5): | Heavy to very heavy rain at isolated places likely over Assam and Meghalaya, Sub­Himalayan West Bengal and Sikkim and Konkan and Goa; heavy rain at isolated places over Nagaland, Manipur, Mizoram and Tripura. |