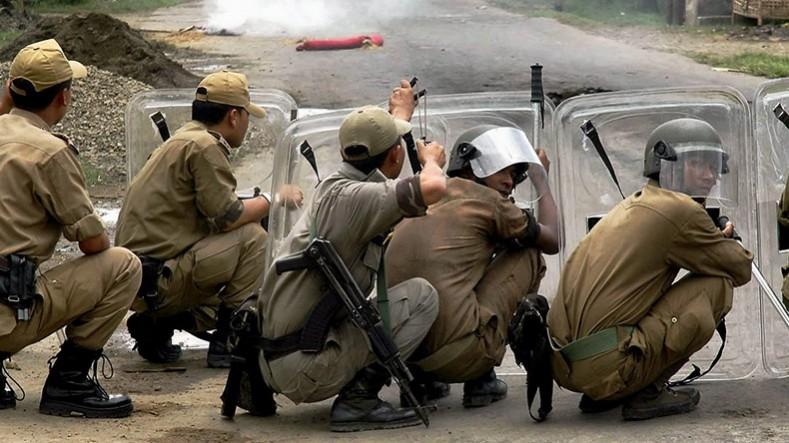 After hearing the Manipur 'fake' encounter case, the Supreme Court on Monday slammed the Central Bureau of Investigation (CBI) for not arresting the accused involved in the extrajudicial killings. The court questioned the CBI over the two charge sheets against 14 dead persons and for framing them of conspiracy and killing of innocent civilians.
"The CBI filed FIRs against dead persons who are victims. This is unbelievable," the court said, according to NDTV.
The judges were disappointed with the CBI's explanation that two charge sheets have already been filed and five more will be registered in August.
The CBI Director Alok Kumar Verma was asked by the SC to be present on the day of hearing to explain about the delay in the probe. Justice Madan B. Lokur asked the director, "So there are 14 persons, who according to you are murderers, roaming freely on the streets of Imphal in Manipur?" reported The Hindu.
Final words of the bench

While clearing the CBI's stand, Verma stated that there was nothing to recover from the accused as the cases were old. Responding to his explanation, Justice Lokur said, "If somebody commits rape, what is there to recover? So you will allow him to roam free?"
The apex court said that accused should be arrested and whatever investigation is pending, the suspects should be called for custodial interrogation. In addition, the bench said that we don't want to force the agency but Verma has to take a ''rational'' call to decide if accused should be apprehended.
SC's struggle to provide justice

The top court had earlier asked the CBI to register charge sheet in four cases that allegedly involved the Assam Rifles and army.
The court had prepared a list of 95 cases for filing charge sheet in July 2017. However, this year the list was brought down to 41 cases. Last year in June, the court ordered the agency to work with 12 officers of the Special Investigation Team (SIT), so the process of lodging of First Information Reports (FIR) can be fast-tracked.
The court will hear the matter again on August 20 and it has asked the CBI chief to be present in the court.