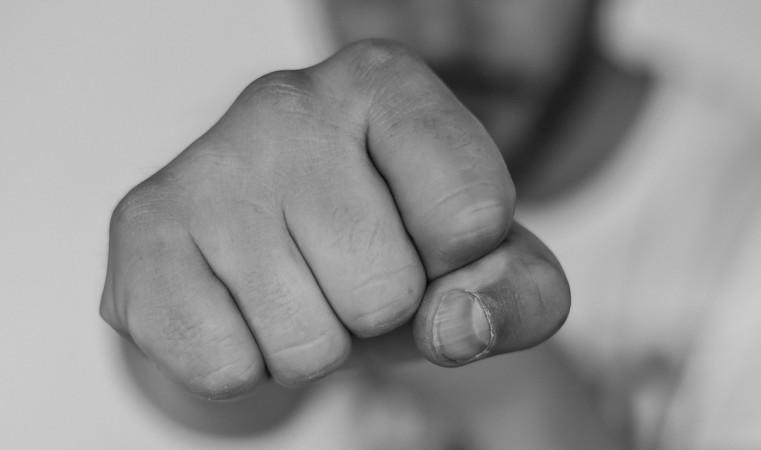 Several innocent men are being targeted across India due to child-lifting rumours spreading like wildfire on social media. This time a 30-year-old man, who was travelling with his two-year-old daughter, was beaten up by a mob in Mangaluru's Ujjire town on Thursday (July 5) after they suspected him of being a child kidnapper.
What led the crowd to beat the man?
While rumours on WhatsApp can be partly blamed for the crowd to behave in such a violent manner. In this case, what triggered suspicion amongst the mob is that the man was scolding and beating his daughter.
The man has been identified as Kaleed. On Thursday evening, he was travelling with his toddler daughter in an auto and was scolding the child, as a result of which she started crying. This caught the attention of two locals. They followed the auto on their bike, halted the vehicle and pulled Kaleed out, reported The News Minute.
The matter worsened when Kaleed, who was reportedly angry on being stopped, refused to answer queries about the child. The two men then branded him as child-lifter and started beating him up. When other people also gathered at the spot and started thrashing him, Kaleed cried out that the child was his daughter.
It was only when the police intervened that the crowd let go off Kaleed. He and his daughter were taken to the police station, where Kaleed contacted his wife and confirmed that he was not a child lifter.
According to the news outlet. the cops have registered no complaint.
Here's a video of the incident:
Other similar incidents
The WhatsApp texts on child-lifting rumours have also wreaked havoc in Maharashtra, Chennai and Tripura.
On June 30, two labourers from Bihar, identified as 22-year-old Gopal Sahu and 25-year-old Vinod Vikhari, were attacked in Chennai after they were seen talking to a four-year-old child.
In another similar incident, which took place on Sunday (July 1), five people were lynched by a mob in Maharashtra's Dhule district on suspicion of being child-lifters. The five men were attacked by villagers when they saw one of the men trying to speak to a girl child.
The same day, a government employee named Kishan Das was attacked by a mob at Manu in Dhalai district of Tripura on suspicion of being a child kidnapper.